There are currently, 97 guest(s) and 0 member(s) that are online.

You are Anonymous user. You can register for free by clicking here
Welcome to ZPEnergy - The Energy of The Future


This is a NEWS PORTAL dedicated to experimental research on REVOLUTIONARY ENERGY TECHNOLOGIES. We propose to you to use this site as THE concentrator of choice for valuable news on the fascinating but still controversial subject of over-unity (O/U) fuel-less energetics (devices tapping the Zero Point Energy (ZPE)/ Vacuum/ Cosmic/ Ambient energy fields) and related. We want to let the general public know that this is an active field and good progress is made towards validating this technology and bringing the first commercial operational device to the market.



"Mighty, sublime, wonderful, as have been the achievements of past science, as yet we are but on the verge of the continents of discovery. Where is the wizard who can tell what lies in the womb of time? Just as our conceptions of many things have been revolutionized in the past, those which we hold to-day of the cosmic processes may have to be remodeled in the future. The men of fifty years hence may laugh at the circumscribed knowledge of the present and shake their wise heads in contemplation of what they will term our crudities, and which we now call progress. Science is ever on the march and what is new to-day will be old to-morrow."
-- Paul Severing, 1910 (from Marvels of Modern Science)
@------->>> SPECIAL ANNOUNCEMENTS <<<-------@
---> Dear ZPEnergy readers: In April this year (2020) ZPEnergy celebrates it's 19th year online. Unfortunately, the software running our website is old and it's increasingly difficult to maintain; we must upgrade ZPEnergy to more modern software but we need your support to do it properly. If any funds left, we are also looking into finalizing our Xtreme Science Foundation project (XSF) website. If you would like to help us in this endeavor, please send your Bitcoin donations to: 17Tm5WvZDvhdujABsK84tsPz8dLHg8NuLT , or use the PayPal option (SUPPORT ZPEnergy link).

We much appreciate your support and thank you for your generosity,
Vlad/moderator & Calin/webmaster <---

When (and if) the proposed XtremeScienceFoundation.org site will be up and running, some content from this site will be transferred to the new location and ZPEnergy.com will be available for sale to the public (use Feedback to contact us if you're interested).


For now, please read about the
XSF/XS-NRG Prize
in our
Special Sections
, in the
Stories Archive
and
Surveys
(comments).
Via QuantaMagazine.org: Does Time Really Flow? New Clues Come From a Century-Old Approach to Math by Dave Whyte
The laws of physics imply that the passage of time is an illusion. To avoid this conclusion, we might have to rethink the reality of infinitely precise numbers. If numbers cannot have infinite strings of digits, then the future can never be perfectly preordained.
Strangely, although we feel as if we sweep through time on the knife-edge between the fixed past and the open future, that edge — the present — appears nowhere in the existing laws of physics.
In Albert Einstein's theory of relativity, for example, time is woven together with the three dimensions of space, forming a bendy, four-dimensional space-time continuum — a "block universe" encompassing the entire past, present and future.
Via New Energy Times: Omitting the ITER Input Power – Cardozo's Role/ by Steven B. Krivit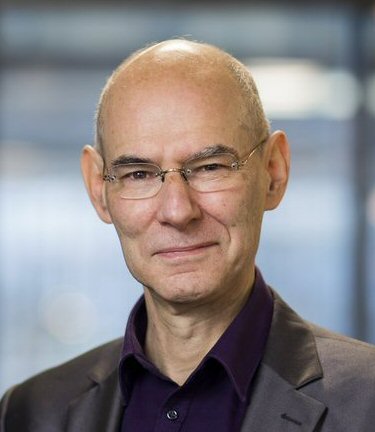 Promoters of the International Thermonuclear Experimental Reactor, ITER, have a long history of telling the public how much output power they should expect from this experimental reactor. At the same time, they have a long history of omitting the required input power. Perpetual-motion scams do the same thing, only with mechanical tricks...
ITER is not designed to produce electricity; nor is it designed to produce overall net power. It is designed specifically for a purely scientific outcome: a fusion plasma that produces thermal power at a rate 10 times greater than the rate of thermal power injected into the plasma.

Posted by vlad on Sunday, October 18, 2020 @ 15:46:11 GMT (409 reads)
(Read More... | 1917 bytes more | comments? | Score: 0)
Quantum engines with entanglement as fuel?
Submitted by Scalar: Quantum engines with entanglement as fuel? Hello, I found these interesting articles, I wanted to share with you and your readers. Please post it for readers to see:

"Professor of physics Andrew Jordan Jordan and his colleagues will use superconducting circuits to design experiments that can be carried out within a realistic quantum system, with the goal of studying concepts that are currently poorly understood in quantum mechanics. (Image: J. Adam Fenster)"
This is interesting because many years ago the famous free energy developer, Thomas Bearden, said that he predicted that once the details of controlling quantum potential fields and entanglement was developed, we could see quantum engines and self replicating quantum materials based on this. That article from Nano Werk shows this is possible and being worked on.

Posted by vlad on Friday, October 16, 2020 @ 11:52:32 GMT (291 reads)
(Read More... | 3075 bytes more | 1 comment | Score: 3)
Clean, limitless power from graphene
Anonymous writes:
Via
phys.org
:
Physicists build circuit that generates clean, limitless power from graphene

A team of University of Arkansas physicists has successfully developed a circuit capable of capturing graphene's thermal motion and converting it into an electrical current.
"An energy-harvesting circuit based on graphene could be incorporated into a chip to provide clean, limitless, low-voltage power for small devices or sensors," said Paul Thibado, professor of physics and lead researcher in the discovery.

Posted by vlad on Saturday, October 03, 2020 @ 07:47:56 GMT (230 reads)
(Read More... | 2138 bytes more | comments? | Score: 0)
Vacuum Energy Conversion Engine
Via PACEnet from The New Energy Concepts Group/Forums:

Vacuum Energy Converter

by

Geffrey Renteria




A guide to tapping the Zero-Point Energy of the Space-Time Vacuum




INDRODUCTION



Everyone has heard of the Zero-Point Energy Field, and there are even experiments such as the Casimir and Wu experiments that confirm that this energy can be tapped into to do useful work.




The technology described in this manual is REAL, and fully explained by todays experimental physics and data. Every component will be detailed and every concept behind its operation revealed.

Posted by vlad on Tuesday, September 22, 2020 @ 21:28:43 GMT (488 reads)
(Read More... | 3482 bytes more | comments? | Score: 0)
Nano-diamond self-charging batteries could disrupt energy as we know it
Via NewAtlas: Here shown as a small, circuit board mounted design, the nano diamond battery has the potential to totally upend the energy equation since it never needs charging and lasts many, many years - NDB





California company NDB says its nano-diamond batteries will absolutely upend the energy equation, acting like tiny nuclear generators. They will blow any energy density comparison out of the water, lasting anywhere from a decade to 28,000 years without ever needing a charge. They will offer higher power density than lithium-ion. They will be nigh-on indestructible and totally safe in an electric car crash. And in some applications, like electric cars, they stand to be considerably cheaper than current lithium-ion packs despite their huge advantages.

Black silicon photodetector breaks the 100% efficiency limit
Via
Aalto University News: The efficiency was so high that at first the researchers had a hard time believing the result. Now Aalto University spin-off company ElFys Inc. already supplies the record detectors for several industry sectors.
UV-light triggers electron multiplication in nanostructures. Figure: Wisa Förbom
Aalto University researchers have developed a black silicon photodetector that has reached above 130% efficiency. Thus, for the first time, a single photovoltaic device has exceeded the 100% external quantum efficiency limit at UV. This result opens new avenues for improving efficiencies beyond the famous Shockley-Queisser limit.

Posted by vlad on Tuesday, August 18, 2020 @ 17:00:40 GMT (562 reads)
(Read More... | 4357 bytes more | comments? | Score: 0)
Does new physics lurk inside living matter?
Via
Physics Today
:
Does new physics lurk inside living matter?
by
Paul Davies
(Regents' Professor in the physics department at Arizona State University in Tempe and the director of the university's Beyond Center for Fundamental Concepts in Science).
The link between information and physics has been implicit since James Clerk Maxwell introduced his famous demon. Information is now emerging as a key concept to bridge physics and biology.
To a physicist, life looks like magic. Living things accomplish feats so dazzling, so enigmatic, that it's easy to forget they are made of ordinary atoms. But if the secret of life is not the stuff of which living things are made, then what is it? What gives organisms that distinctive élan that sets them apart as remarkable and special? That was the question posed by Erwin Schrödinger in a famous series of lectures delivered in Dublin, Ireland, in 1943, and published the following year as an influential book titled What Is Life?

BLP News & Updates - SUNCELL® POWER GAIN 10+
From Brilliant Light Power: SUNCELL® POWER GAIN 10+


We are engineering commercial thermal and electrical power sources wherein the SunCell® operates at high-temperature capable of providing 1000°C liquid gallium to a liquid-gallium-to-air heat exchanger to generate high temperature air for thermal loads and also power a Brayton cycle turbine to generate electrical power. We successfully tested an upgraded system to supply a more ideal hydrino reaction mixture that has pushed our gain to over ten times the input power at greater than 250 kW excess power and a corresponding power density of over 5 MW/liter. The results of these trials demonstrate the utility of SunCell® towards the goal of a commercial heater of several hundred kilowatts to service the greater than $8T/y thermal market and enable the integration of the heat exchanger into a Brayton cycle to produce electricity to service the electrical market.

Request for support for advanced scientific thinking initiatives
Andrew Michrowski writes: Scientific organization requests assistance for more initiatives

From the Planetary Association for Clean Energy Inc./ La Société planétaire pour l'assainissement de l'énergie, inc – PACE


The Planetary Association for Clean Energy (PACE) is a non-profit, charitable corporation whose objects are to facilitate the discovery, research, development, demonstration and evaluation of clean energy systems. PACE is an NGO Special Consultative status with the Economic and Social council of the United Nations (ECOSOC). Our work is possible through contributions by our generous supporters.
World first commercial long-range, wireless power transmission
Via
NewAtlas.com
:
NZ to trial world-first commercial long-range, wireless power transmission
By Loz Blain
Emrod's wireless power transmission devices can beam large amounts of electrical power between two points, with line of sight between relays the only limit on distance - Emrod
A New Zealand-based startup has developed a method of safely and wirelessly transmitting electric power across long distances without the use of copper wire, and is working on implementing it with the country's second-largest power distributor.

Posted by vlad on Wednesday, August 05, 2020 @ 15:44:07 GMT (444 reads)
(Read More... | 3463 bytes more | comments? | Score: 5)
The Idea of Entropy Has Led Us Astray
Via nautil.us: Let's stop hustling as if the world is running toward disorder.


By Aaron Hirsh July 1, 2020





...By returning to the Victorian origins of the laws of thermodynamics, we can see how—and, perhaps, why—those laws have been broadly misconstrued and misapplied. In the 19th century, the first textbooks on the science of thermodynamics emerged from the work of Rudolf Clausius, in Berlin, as well as William Thomson (often called Lord Kelvin) and William Rankine, both in Glasgow. Studying how machines, such as steam engines, could exchange heat for mechanical work and vice-versa, these physicists learned of strict limits on efficiency.

From EnergyFromTheVacuum.com: By William Doyle Jr. - The following is additional information that William Doyle has provided regarding the operation of the Cold Heat Motor that he says was one of his earliest write-ups. Edited from private correspondence.

'ZERO FUEL ENGINE' aka 'COLD HEAT ENGINE SYSTEM'

This electricity is of the Negative Radiant type, which offers way more flexibility to users. It was first shown in the USA by Nikola Tesla, way back in the Westinghouse financed Chicago Exposition before the year 1900!

Electromagnetic Proton Radiation/ Pressure Wave Energy in Combination With Sourcing Ambient Energy From The Vacuum.

Posted by vlad on Saturday, July 04, 2020 @ 22:27:47 GMT (484 reads)
(Read More... | 14462 bytes more | comments? | Score: 0)
Quantum fluctuations can jiggle objects on the human scale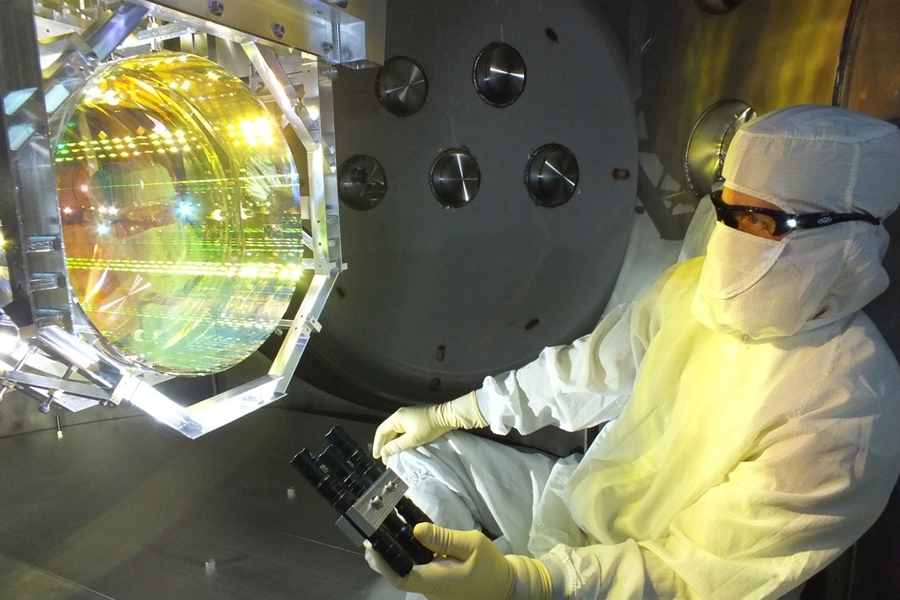 Via MIT News: Study shows LIGO's 40-kilogram mirrors can move in response to tiny quantum effects, revealing the "spooky popcorn of the universe."



The universe, as seen through the lens of quantum mechanics, is a noisy, crackling space where particles blink constantly in and out of existence, creating a background of quantum noise whose effects are normally far too subtle to detect in everyday objects.




Now for the first time, a team led by researchers at MIT LIGO Laboratory has measured the effects of quantum fluctuations on objects at the human scale.

New "whirling" state of matter discovered in an element of the periodic table
Via Radboud University
:
The strongest permanent magnets today contain a mix of the elements neodymium and iron. However, neodymium on its own does not behave like any known magnet, confounding researchers for more than half a century. Physicists at Radboud University and Uppsala University have shown that neodymium behaves like a so-called 'self-induced spin glass,' meaning that it is composed of a rippled sea of many tiny whirling magnets circulating at different speeds and constantly evolving over time. The results will be published on 29th of May, in Science.
Understanding this new type of magnetic behaviour refines our understanding of elements on the periodic table and eventually could pave the way for new materials for artificial intelligence.

Posted by vlad on Wednesday, July 01, 2020 @ 15:51:55 GMT (723 reads)
(Read More... | 1946 bytes more | comments? | Score: 0)
HELP WANTED!
ZPEnergy.com
is looking for
Correspondents
to
Monitor
and
Report
on specific
New Energy
related
Science & Inventor Sites
and
Discussion Groups
. Especially, if you are a member following one or more of the
Discussion Groups
listed in our
Other Info-Sources
panel and want to be our
correspondent
for that particular list, we would like to hear from you. If you appreciate what we''re trying to do here and
want
to
join our team
, please use the
Feedback
or
Private Messages
[to Vlad] to contact us.
We
THANK YOU
for your support of our efforts to inform the public about
ideas, events and breakthroughs
in the energy field that we hope would soon
change the world
into a place we all dream to live in.
Important message
Don't have an account yet? You can create one. As a registered user you have some advantages like theme manager, comments configuration and post comments with your name.
Wednesday, July 01, 2020
·
Objective evidence of defect of the QED's standard interpretation
Thursday, June 25, 2020
·
Amazon Announces $2 Billion Climate Pledge Fund
Wednesday, June 17, 2020
·
A Million-Mile Battery
Wednesday, May 06, 2020
·
Water-splitting module a source of perpetual energy
Thursday, April 23, 2020
·
Path to the Fundamental Theory of Physics
Tuesday, April 21, 2020
·
NEM Upcoming Online Event
Monday, April 20, 2020
·
Ask Ethan: What Is The 'Zero-Point Energy' Of Space?
Friday, February 21, 2020
·
Radical hydrogen-boron reactor leapfrogs current nuclear fusion tech
Thursday, February 13, 2020
·
Latest News and Updates from Brilliant Light Power
·
An Open Secret
Sunday, January 26, 2020
·
A healthy economy should be designed to thrive, not grow
Thursday, January 23, 2020
·
Harnessing the entire spectrum of sunlight
Wednesday, January 08, 2020
·
The Presence of Latent Potential Energy in Space is Exposed by Geometry Alone
Sunday, January 05, 2020
·
Strange Group of Quantum Particles Are Basically Immortal
Wednesday, January 01, 2020
·
Polarizable Vacuum; Spacetime Metric Engineering
Saturday, December 14, 2019
·
"It Will Be The End Of Energy Companies"
Wednesday, December 11, 2019
·
The biggest battery breakthroughs of 2019
·
ARPA-E Provides Funding to Support Lower-Cost Fusion Energy Concepts
Tuesday, October 22, 2019
·
Star Trek Technology Patents
Monday, October 21, 2019
·
Exotic superconducting state
Older Articles

Reality is the leading cause of stress among those in touch with it.

-- Lily Tomlin