There are currently, 98 guest(s) and 0 member(s) that are online.

You are Anonymous user. You can register for free by clicking here
Welcome to ZPEnergy - The Energy of The Future


This is a NEWS PORTAL dedicated to experimental research on REVOLUTIONARY ENERGY TECHNOLOGIES. We propose to you to use this site as THE concentrator of choice for valuable news on the fascinating but still controversial subject of over-unity (O/U) fuel-less energetics (devices tapping the Zero Point Energy (ZPE)/ Vacuum/ Cosmic/ Ambient energy fields) and related. We want to let the general public know that this is an active field and good progress is made towards validating this technology and bringing the first commercial operational device to the market.



"Mighty, sublime, wonderful, as have been the achievements of past science, as yet we are but on the verge of the continents of discovery. Where is the wizard who can tell what lies in the womb of time? Just as our conceptions of many things have been revolutionized in the past, those which we hold to-day of the cosmic processes may have to be remodeled in the future. The men of fifty years hence may laugh at the circumscribed knowledge of the present and shake their wise heads in contemplation of what they will term our crudities, and which we now call progress. Science is ever on the march and what is new to-day will be old to-morrow."
-- Paul Severing, 1910 (from Marvels of Modern Science)
@------->>> SPECIAL ANNOUNCEMENTS <<<-------@
---> Dear ZPEnergy readers: In April this year (2016) ZPEnergy celebrated it's 15th year online. Unfortunately, the software running our website is old and it's increasingly difficult to maintain; we must upgrade ZPEnergy to more modern software but we need your support to do it properly. If any funds left, we are also looking into finalizing our Xtreme Science Foundation project (XSF) website. If you would like to help us in this endeavor, please send your Bitcoin donations to: 17Tm5WvZDvhdujABsK84tsPz8dLHg8NuLT , or use the PayPal option (Support ZPEnergy link).

We much appreciate your support; thank you for your generosity,
Vlad/moderator & Calin/webmaster <---

When (and if) the proposed XtremeScienceFoundation.org site will be up and running, some content from this site will be transferred to the new location and ZPEnergy.com will be available for sale to the public (use Feedback to contact us if you're interested).
For now, please read about the XSF/XS-NRG Prize in our Special Sections, in the Stories Archive and Surveys (comments).


C&En News Fails to Address Errors in Reporter's "Cold Fusion" article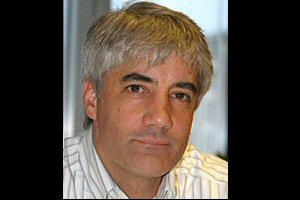 By Steven B. Krivit (New Energy Times): On Nov. 7, 2016, Chemical & Engineering News, the magazine of the American Chemical Society, published a deeply flawed cover story by Stephen Ritter about low-energy nuclear reactions (LENR). The article contained four major errors.

The same day, I sent a letter to Bibiana Campos-Seijo, the editor-in-chief of C&EN. The magazine's word-count limitation policy on letters to the editor permitted me to address only one error. Campos-Seijo published my letter on Nov. 28.
'Diamond-age' of power generation as nuclear batteries developed
Anonymous writes:
New technology has been developed that uses nuclear waste to generate electricity in a nuclear-powered battery. A team of physicists and chemists from the University of Bristol have grown a man-made diamond that, when placed in a radioactive field, is able to generate a small electrical current. The development could solve some of the problems of nuclear waste, clean electricity generation and battery life.

This innovative method for radioactive energy was presented at the Cabot Institute's sold-out annual lecture - 'Ideas to change the world'- on Friday, 25 November.

Unlike the majority of electricity-generation technologies, which use energy to move a magnet through a coil of wire to generate a current, the man-made diamond is able to produce a charge simply by being placed in close proximity to a radioactive source.

Posted by vlad on Friday, December 02, 2016 @ 14:52:04 EST (269 reads)
(Read More... | 1388 bytes more | comments? | Score: 0)
5 Incredible Suppressed Inventions Video
Anonymous writes:
Via CoastToCoast.com: One might think, looking around at the world today, that we are living in somewhat of a technological utopia, but there are said to be some inventions that would have transformed society were it not for the 'powers that be.'

YouTube user Top5s has put together a collection of five such innovations that were briefly seen and then disappeared before they could reach the public.

It should come as no surprise to conspiracy theorists that several of the suppressed inventions were devices that purportedly promised energy independence.

A 'vapor carburetor' and a geomagnetic generator are among the creations once thought to be incredible breakthrough ideas that have now been relegated to fringe science.
Posted by vlad on Friday, December 02, 2016 @ 14:38:20 EST (301 reads)
(Read More... | 2042 bytes more | comments? | Score: 0)
SPACE IS NOT EMPTY: WHAT THE WHOLE WORLD SHOULD KNOW ABOUT "THE QUANTUM VACUUM"
From WakingScience: ..."No point is more central than this, that space is not empty, it is the seat of the most violent physics" – John Wheeler

"Space is actually not empty and it's full of energy…The energy in space is not trivial there's a lot of it and we can actually calculate how much energy there is in that space and that reality might actually come out of it. Everything we see is actually emerging from that space." - Nassim Haramein ...

Watch TED presentation: The Connected Universe | Nassim Haramein | TEDxUCSD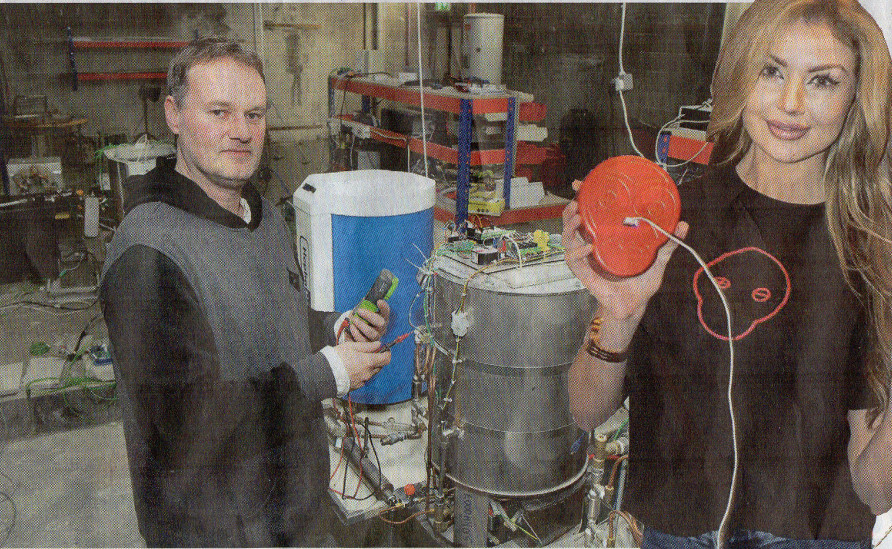 by Michael Ferrier (Dispatches from the Future): Ten years after introducing itself to the world with an ad in the economist that claimed they'd discovered a way to defy the laws of physics and provide unlimited free energy, Steorn has announced that they've laid off their staff, and are liquidating their assets and winding up the company.

This was reported in today's issue of Ireland's Sunday Business Post. The online article is behind a paywall but the print version can be viewed here: [Sunday Business Post article on Steorn liquidation]

Former CEO Shaun McCarthy said of Steorn's investors, "We took their money. We raised their expectations and it fell flat on its fucking face. They've a right to be angry about that."

Posted by vlad on Monday, November 14, 2016 @ 18:38:49 EST (1218 reads)
(Read More... | 1706 bytes more | comments? | Score: 0)
New Energy Technologies: What Can We Believe?
presented by Prof. Garret Moddel, University of Colorado at Boulder at the 33nd Annual Meeting of the Society for Scientific Exploration, San Francisco, June 5-7, 2014 (video recording: https://www.youtube.com/watch?v=rnWcqNfHscg)

R.V. Comment: Dr. Moddel is interested in set up a private lab to look deeply into these energy ideas from an advocate orientation rather then a debunking orientation. The theory is that the debunkers look for any reason not to examine things further and shut down a field of study while the advocates try very hard to see if an idea has merit. In other words, they give an idea an honest hard look by competent unbiased scientists until they determine if it works or not and why.

Visit his Quantum Engineering Laboratory page and check Research Areas topics.

Posted by vlad on Sunday, November 13, 2016 @ 19:04:23 EST (701 reads)
(Read More... | 2112 bytes more | comments? | Score: 5)
Prominent Scientists React to Trump's Win
From ScientificAmerican.com: Richard Dawkins and Other Prominent Scientists React to Trump's Win. What the election results mean for science, in gut responses from Scientific American's Board of Advisers - By Andrea Gawrylewski on November 10, 2016

This week the U.S. elected businessman and reality TV star Donald Trump as its 45th president. As Scientific American has reported in the run-up to the election, Trump's views on science, health and medicine appear unformed at best, ignorant and destructive at worst. To get an idea of what top minds in science, health and research are thinking, we reached out to Scientific American's Board of Advisers to get their quick-fire reactions to the election outcome. The excerpts, some of them edited for length, appear below.


Posted by vlad on Sunday, November 13, 2016 @ 17:04:15 EST (700 reads)
(Read More... | 8358 bytes more | 1 comment | Score: 0)
Anonymous writes:
Physicists find more evidence that a new subatomic structure exists. The 'impossible' four-neutron particle (by Fiona MacDonald)


In February this year, Japanese researchers rocked the physics world when they claimed they'd finally confirmed the existence of a mysterious, and long-thought impossible 'four-neutron, no-proton' particle, known as a tetraneutron.

And now a study adds more evidence that they were right, showing that not only can the tetraneutron exist stably, but that it should look a whole lot like the particle that was observed by the Japanese team - taking us a step closer to confirming the existence of a new subatomic structure.

Posted by vlad on Thursday, November 10, 2016 @ 13:32:45 EST (688 reads)
(Read More... | 2447 bytes more | comments? | Score: 0)
Peter Lindemann writes: The End of an ERA, To Everyone,

It is with the deepest sorrow that I have to announce the sudden and unexpected Death of John Bedini today (Saturday, November 5, 2016). Those of us who knew him well are without words at this time. Anyone who would like to leave a comment here about this truly brilliant and generous Soul, please do./ Peter Lindemann

Aaron Murakami writes: John Bedini – You will be missed!

For quite a few months, John's brother Gary who has always managed the business side of things has been battling health issues and John has been taking care of him. I went out to this shop last week with Jeff Moe, my friend and business associate to pick up some sideband generators, talk about what John wanted to show at the next conference and the usual chit chat about the global state of affairs. When we left, I had no idea that would be the last time I would ever see him again.

Posted by vlad on Monday, November 07, 2016 @ 12:06:18 EST (1227 reads)
(Read More... | 3480 bytes more | 1 comment | Score: 0)
The Institute for Venture Science (IVS)
Funding Promising Ideas that Challenge Conventional Thinking

The Institute for Venture Science (IVS) will fund scientific inquiries into high-risk/high-reward theses. By virtue of their break with ideas that may have become more tradition than forward looking concepts, these fresh theses may lead to fundamental breakthroughs in understanding. The IVS will identify the most promising ideas that challenge prevailing paradigms; for each selected thesis it will simultaneously fund multiple research teams working independently in various nations around the world.

An unconventional idea independently pursued by a dozen laboratories that obtain mutually compatible results cannot be ignored. This means that proposed paradigms and prevailing paradigms can compete on equal footing.

Posted by vlad on Saturday, November 05, 2016 @ 17:54:34 EDT (772 reads)
(Read More... | 3747 bytes more | comments? | Score: 5)
BRILLIANT LIGHT POWER'S OCTOBER 26, 2016 INDUSTRY DAY
From: BrilliantLightPower.com: On October 26th, 2016, Brilliant Light performed an invitational public presentation by noted speakers and debuted its commercial SunCell® design. British Telecommunications executive Colin Bannon spoke about the dichotomy between profitability and availability of power and commitment to clean energy. Executive Director of ClimateInvestigations.org Kert Davies spoke about the disastrous consequences of continued fossil fuel usage and the dire need for a new clean energy source to avoid drastic reductions in the world's standard of living. Dr. Mills presented the commercial SunCell® engineering design and a working unit. The cell comprised dual liquid silver metal injectors that further served as the source of electricity to cause ignition of the hydrino plasma reaction. The liquid electrodes eliminated the ¼ inch thick tungsten bar electrodes that vaporized in seconds in the prior design run at Columbia Tech on July 20th (See here for the side view video showing 6000K plasma blackbody radiation filling the glove box; a top view video (available here) showing the melting and vaporization of the electrodes in seconds, and the picture of the vaporized cell). An excerpt of the testing of the commercial SunCell® design having refractory cell components and injection and ignition systems comprising molten electrodes engineered to last indefinitely was shown. The cell went into a self-sustaining mode. Bucknell Professor Dr. Peter Jansson presented his validation results of over one million watts of power in a volume of a coffee cup.
Posted by vlad on Thursday, November 03, 2016 @ 18:30:57 EDT (1465 reads)
(Read More... | 4213 bytes more | 4 comments | Score: 0)
Maxwell's Hole - An exceptionally elegant "Theory of Everything"
Via Keelynet.com: In this article, we will make the mathematical case that there is a hole in Maxwell's equations which should not be there, given that we started with the same basic hypothesis as Maxwell did: A physical, fluid-like medium called "aether" exists.

Maxwell did not explicitly use this underlying hypothesis, but abstracted it away. This leads to a mathematically inconsistent model wherein, for example, units of measurements do not match in his definition for the electric potential field.


By correcting this obvious flaw in the model and extending it with a definition for the gravity field, we obtain a simple, elegant, complete and mathematically consistent "theory of everything" without "gauge freedom", the fundamental theoretical basis for Quantum Weirdness which we must therefore reject.
Posted by vlad on Wednesday, October 19, 2016 @ 00:16:43 EDT (1236 reads)
(Read More... | 2663 bytes more | 2 comments | Score: 1)
Wikileaks' Podesta Email Mentions "Zero-Point Energy"
From collective-evolution.com site: ... Above is the email sent from Apollo 14 astronaut and 6th man to walk on the moon, Dr. Edgar Mitchell to Johan Podesta, the head of Hillary Clinton's campaign and long time politician.


You can read the rest of the email straight from Wikileaks here, and also download the documents attached on the website.

You can read a more in-depth discussion of the leaks and what the Clinton campaign knows of extraterrestrial intelligence, here. As far as zero-point energy goes (mentioned in the email) you can read more about that below.




Princeton Plasma Physics Laboratory reactor fails
From Physics Today: Director forced to step down after Princeton Plasma Physics Laboratory reactor fails

The world's most powerful spherical tokamak will be off-line for a year while new magnets are built.

The director of the flagship US fusion research laboratory was forced to resign in the wake of a mishap that has caused an extended shutdown of one of the world's top fusion experiments. The failure two months ago of a magnet at the National Spherical Torus Experiment Upgrade (NSTX-U) is expected to take the machine out of commission for a year...

Posted by vlad on Monday, October 03, 2016 @ 15:09:22 EDT (1376 reads)
(Read More... | 3220 bytes more | 1 comment | Score: 4)
Supercapacitor Breakthrough for Better Energy Storage
Via KeelyNet.com: Research by a German team could aid the superconductor industry by improving capacitance by an order of magnitude compared to current approaches. The researchers identified the improvement when using a "hybrid mix" of potassium ferricyanide in aqueous media.

In a paper titled "High-Performance Hybrid Energy Storage with Potassium Ferricyanide Redox Electrolyte," the team from the Leibniz Institute for New Materials (INM) in Saarbrücken also described how they overcame current leakage with an ion-exchange membrane.

The team, led by Professor Volker Presser of INM's Energy Materials program division, found the hybrid medium had an energy capacity of 28.3 watt-hours per kilogram, or 11.4 watt-hours per liter.

Posted by vlad on Friday, September 30, 2016 @ 23:24:22 EDT (1041 reads)
(Read More... | 1860 bytes more | comments? | Score: 0)
HELP WANTED!
ZPEnergy.com
is looking for
Correspondents
to
Monitor
and
Report
on specific
New Energy
related
Science & Inventor Sites
and
Discussion Groups
. Especially, if you are a member following one or more of the
Discussion Groups
listed in our
Other Info-Sources
panel and want to be our
correspondent
for that particular list, we would like to hear from you. If you appreciate what we''re trying to do here and
want
to
join our team
, please use the
Feedback
or
Private Messages
[to Vlad] to contact us.
We
THANK YOU
for your support of our efforts to inform the public about
ideas, events and breakthroughs
in the energy field that we hope would soon
change the world
into a place we all dream to live in.
Important message
Don't have an account yet? You can create one. As a registered user you have some advantages like theme manager, comments configuration and post comments with your name.
Sunday, September 25, 2016
·
The Energy 2.0 Society/ LENR 101
Saturday, September 10, 2016
·
A Cure for Global Crisis
Monday, September 05, 2016
·
I think therefore I am
Saturday, September 03, 2016
·
NASA'S EMDRIVE THRUSTER JUST TOOK AN IMPORTANT LEAP FORWARD
Sunday, August 21, 2016
·
Whatever happened to Nitinol?
Saturday, August 20, 2016
·
NEW SCIENCES FOR A NEW ERA
Monday, August 08, 2016
·
Electric Power from the Earth's Magnetic Field
Tuesday, July 19, 2016
·
Documentary: The Breakthrough in Renewable Energy (VPRO Backlight Video)
Sunday, July 17, 2016
·
Could Dark Energy Just Be Frozen Neutrinos?
Saturday, July 09, 2016
·
Atomic bits despite zero-point energy?
Tuesday, June 28, 2016
·
The Little Engine That Could
·
Bizarre fourth state of water discovered
Tuesday, June 21, 2016
·
How the U.S. Patent Office Got So Screwed Up
Tuesday, June 14, 2016
·
Exotic properties of unidimensional atoms' chain
Saturday, May 28, 2016
·
Pilot-wave theory strikes back
Tuesday, May 17, 2016
·
Congress Is Suddenly Interested in Cold Fusion
Saturday, May 14, 2016
·
Energy in Space is Hiding in Plain View Disguised as Magnetic Vector Potential
Sunday, May 01, 2016
·
Home Nuclear Battery - power for 70 years
Tuesday, April 26, 2016
·
Superconducting levitation thruster
Monday, April 11, 2016
·
Physicists discover flaws in superconductor theory
Older Articles

In fact, each new major advance in science starts with an anomaly that is unacceptable at first.

-- Beverly Rubik