There are currently, 136 guest(s) and 0 member(s) that are online.

You are Anonymous user. You can register for free by clicking here
Welcome to ZPEnergy - The Energy of The Future


This is a NEWS PORTAL dedicated to experimental research on REVOLUTIONARY ENERGY TECHNOLOGIES. We propose to you to use this site as THE concentrator of choice for valuable news on the fascinating but still controversial subject of over-unity (O/U) fuel-less energetics (devices tapping the Zero Point Energy (ZPE)/ Vacuum/ Cosmic/ Ambient energy fields) and related. We want to let the general public know that this is an active field and good progress is made towards validating this technology and bringing the first commercial operational device to the market.



"Mighty, sublime, wonderful, as have been the achievements of past science, as yet we are but on the verge of the continents of discovery. Where is the wizard who can tell what lies in the womb of time? Just as our conceptions of many things have been revolutionized in the past, those which we hold to-day of the cosmic processes may have to be remodeled in the future. The men of fifty years hence may laugh at the circumscribed knowledge of the present and shake their wise heads in contemplation of what they will term our crudities, and which we now call progress. Science is ever on the march and what is new to-day will be old to-morrow."
-- Paul Severing, 1910 (from Marvels of Modern Science)
@------->>> SPECIAL ANNOUNCEMENTS <<<-------@
---> Dear ZPEnergy readers: In April this year (2020) ZPEnergy celebrates it's 19th year online. Unfortunately, the software running our website is old and it's increasingly difficult to maintain; we must upgrade ZPEnergy to more modern software but we need your support to do it properly. If any funds left, we are also looking into finalizing our Xtreme Science Foundation project (XSF) website. If you would like to help us in this endeavor, please send your Bitcoin donations to: 17Tm5WvZDvhdujABsK84tsPz8dLHg8NuLT , or use the PayPal option (SUPPORT ZPEnergy link).

We much appreciate your support and thank you for your generosity,
Vlad/moderator & Calin/webmaster <---

When (and if) the proposed XtremeScienceFoundation.org site will be up and running, some content from this site will be transferred to the new location and ZPEnergy.com will be available for sale to the public (use Feedback to contact us if you're interested).


For now, please read about the
XSF/XS-NRG Prize
in our
Special Sections
, in the
Stories Archive
and
Surveys
(comments).
APEC 2021: The World's First Online Antigravity Conference!
Anonymous writes:
Dear ZPEnergy Members:




Please join us for APEC, the Alternative Propulsion Engineering Conference! You can learn more online at

http://www.americanantigravity.com/events

- and while you're there, please register for our email announcement list!




So far, we've completed five major events, typically between 4 to 6 hours each in length! We've got them all posted on the

American Antigravity

and

AlienScientist

YouTube channels, reaching a combined audience of over 110,000 subscribers.
Posted by vlad on Tuesday, January 19, 2021 @ 22:58:22 MST (148 reads)
(Read More... | 2754 bytes more | comments? | Score: 4)
Invention Secrecy Hits New High
Last year the number of patent applications that were subject to a "secrecy order" (SO) under the Invention Secrecy Act of 1951 was the highest that it has been for decades, according to data obtained from the US Patent and Trademark Office and maintained on the Federation of American Scientists (FAS) site by Steven Aftergood.
Whenever disclosure of a new invention is deemed to be "detrimental to national security", a SO may be imposed on the patent application, preventing its public disclosure and blocking issuance of the patent.

Posted by vlad on Monday, January 04, 2021 @ 00:04:41 MST (574 reads)
(Read More... | 2886 bytes more | comments? | Score: 4.5)
Science and technology of the Casimir effect
From
Physics Today
:
Science and technology of the Casimir effect
(extracts)
...

Repulsion, torque, and dynamical effects
...Those experimental and theoretical results are more than just demonstrations. They point to future work in which the Casimir force can be used to manipulate nanoscale objects. In MEMS devices, high surface-to-volume ratios often result in unwanted stiction that could be mitigated with a repulsive Casimir interaction. What's more, by producing attractive and repulsive forces and torque at the nanoscale, one can create, at least conceptually, a micro-tractor beam for moving quantum dots, nanowires, bacteria, viruses, and other minuscule objects...

Posted by vlad on Sunday, January 03, 2021 @ 14:45:15 MST (279 reads)
(Read More... | 4738 bytes more | comments? | Score: 5)
Twenty years after Tom Bearden's MEG
Anthony Craddock writes: It was 20 years ago today, or almost, that Tom Bearden's (et al) Motionless Electromagnetic Generator (MEG) burst onto the scene, putting out a solid overunity power performance which was replicated by a number of researchers. One build up was tested to destruction producing a Coefficient of Performance (COP) over 100. The unit was awarded a Patent by the US Patent office, and Tom incorporated it into a personal briefing that he gave to two Senate technical committees in Washington. For a while, its details and performance was listed on the Department of Energy website, and later removed.

Posted by vlad on Friday, January 01, 2021 @ 17:12:51 MST (530 reads)
(Read More... | 12635 bytes more | comments? | Score: 4.5)
Endless Creation Out of Nothing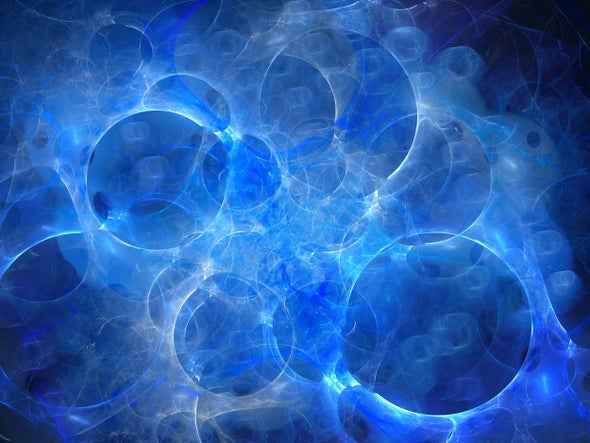 From
scientificamerican.com
:
Endless Creation Out of Nothing
-
Could our universe have been an experiment by an ancient civilization? /
By Avi Loeb on December 12, 2020
...But we can consider even more foundational questions. Since the atomists were wrong and emptiness is nowhere to be found, what was there before the big bang? Did our universe emerge from a vacuum fluctuation? These questions can only be answered within the framework of a predictive theory of quantum gravity that combines quantum mechanics and gravity, which we do not have as of yet. Until it is developed, we will not figure out our cosmic roots...
Posted by vlad on Friday, December 25, 2020 @ 18:14:36 MST (205 reads)
(Read More... | 1892 bytes more | comments? | Score: 0)
Navy patent: new compact fusion reactor design
Anonymous writes:
Last month, another radical high-temperature superconductor design was revealed to the world. Researchers at the Massachusetts Institute of Technology (MIT) and its spin-off firm Commonwealth Fusion Systems (CFS) published seven articles in a special edition the Journal of Plasma Physics detailing a revolutionary new compact fusion reactor design. MIT/CFS claims that the reactor, known as SPARC, could very well be "the first net-energy controlled fusion experiment" in the world.
Posted by vlad on Wednesday, December 23, 2020 @ 17:43:59 MST (249 reads)
(Read More... | 1762 bytes more | comments? | Score: 0)
The fundamental building blocks of the universe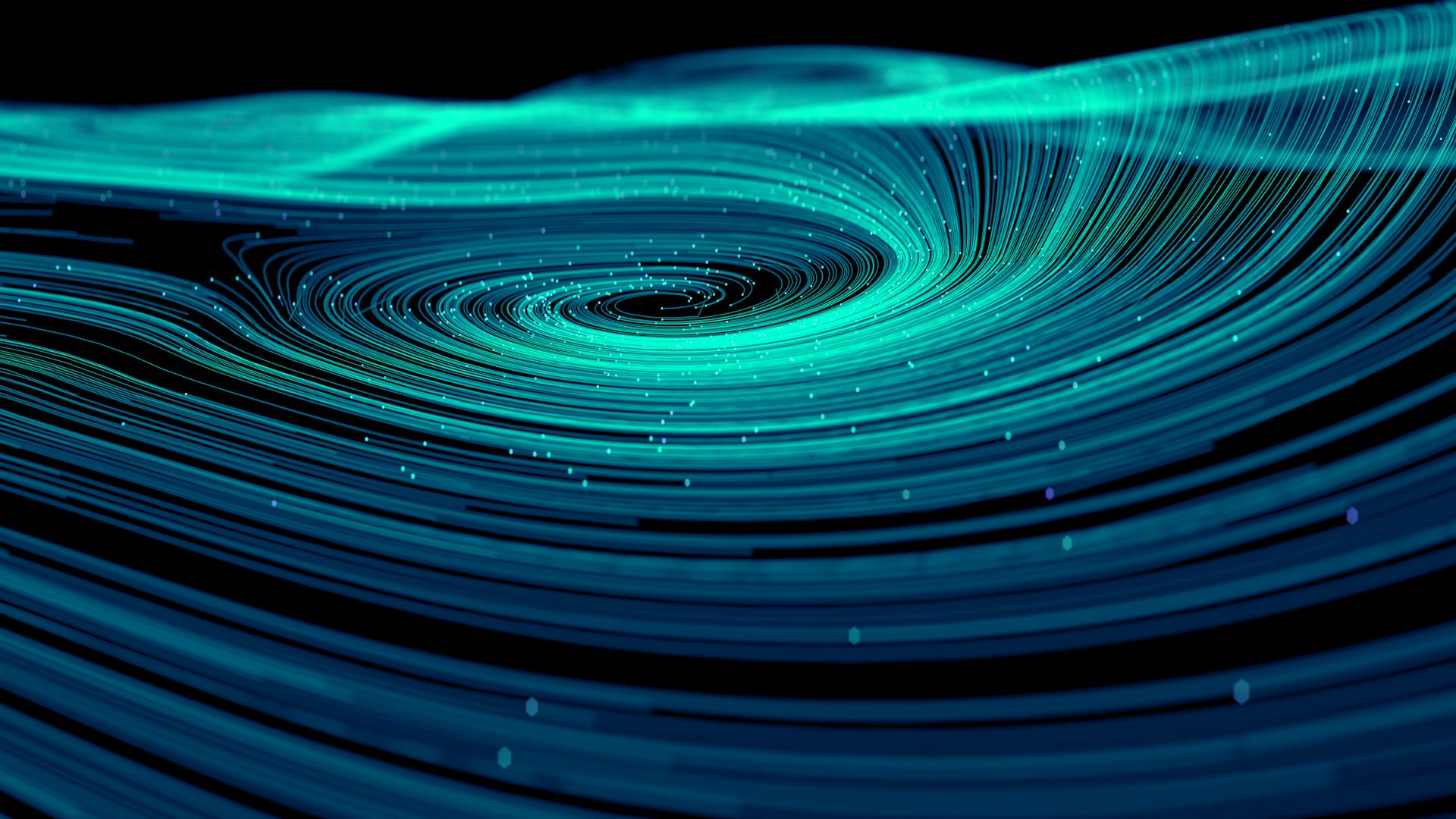 Via
The Conversation
:
Fragments of energy – not waves or particles – may be the fundamental building blocks of the universe
by
Larry M. Silverberg
(Professor of Mechanical and Aerospace Engineering, North Carolina State University)
Matter is what makes up the universe, but what makes up matter? This question has long been tricky for those who think about it – especially for the physicists. Reflecting recent trends in physics, my
colleague Jeffrey Eischen
and I
have described an updated way to think about matter. We propose that matter is not made of
particles
or
waves
, as was long thought, but – more fundamentally – that matter is made of
fragments of energy
...
Posted by vlad on Thursday, December 10, 2020 @ 16:02:40 MST (462 reads)
(Read More... | 4302 bytes more | comments? | Score: 5)
Vasant Corporation Provides Consulting Services on Spin-Wave Technology
Anonymous writes: Texas: The idea behind sharing this research about spin-wave technology is to create awareness of how the technology can be beneficial to the environment and to the global economy.

Spin wave technology is the sum of techniques, skills, methods, and processes for making use of the spin interactions among atomic particles that have an electric charge, the attribute of spin, and a magnetic dipole through their spin axes.

Since 1994, George Bugh has been researching the so-called "free energy" devices, also known as "over-unity" devices, to determine if any of these devices transferred energy from unknown sources, and if so to determine where the energy was coming from. The study includes the research of related devices with claimed anti-gravity effects. Bugh attempted to determine the validity of the claims, the commonality of characteristics, and how these devices could work. He concluded that a few devices could generate economically free energy. Bugh also concluded that there is a link between gravity and electromagnetism that can be exploited to generate antigravity or electrogravity effects.
Posted by vlad on Saturday, December 05, 2020 @ 12:06:24 MST (472 reads)
(Read More... | 4019 bytes more | comments? | Score: 0)
Via QuantaMagazine.org: Does Time Really Flow? New Clues Come From a Century-Old Approach to Math by Dave Whyte
The laws of physics imply that the passage of time is an illusion. To avoid this conclusion, we might have to rethink the reality of infinitely precise numbers. If numbers cannot have infinite strings of digits, then the future can never be perfectly preordained.
Strangely, although we feel as if we sweep through time on the knife-edge between the fixed past and the open future, that edge — the present — appears nowhere in the existing laws of physics.
In Albert Einstein's theory of relativity, for example, time is woven together with the three dimensions of space, forming a bendy, four-dimensional space-time continuum — a "block universe" encompassing the entire past, present and future.
Via New Energy Times: Omitting the ITER Input Power – Cardozo's Role/ by Steven B. Krivit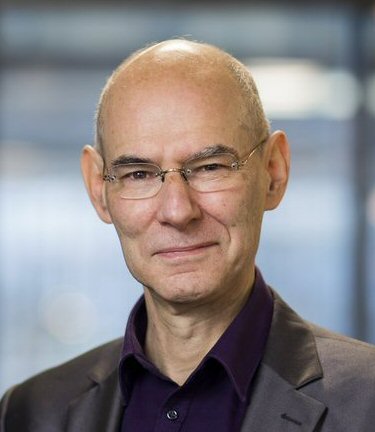 Promoters of the International Thermonuclear Experimental Reactor, ITER, have a long history of telling the public how much output power they should expect from this experimental reactor. At the same time, they have a long history of omitting the required input power. Perpetual-motion scams do the same thing, only with mechanical tricks...
ITER is not designed to produce electricity; nor is it designed to produce overall net power. It is designed specifically for a purely scientific outcome: a fusion plasma that produces thermal power at a rate 10 times greater than the rate of thermal power injected into the plasma.

Posted by vlad on Sunday, October 18, 2020 @ 15:46:11 MST (574 reads)
(Read More... | 1917 bytes more | comments? | Score: 0)
Quantum engines with entanglement as fuel?
Submitted by Scalar: Quantum engines with entanglement as fuel? Hello, I found these interesting articles, I wanted to share with you and your readers. Please post it for readers to see:

"Professor of physics Andrew Jordan Jordan and his colleagues will use superconducting circuits to design experiments that can be carried out within a realistic quantum system, with the goal of studying concepts that are currently poorly understood in quantum mechanics. (Image: J. Adam Fenster)"
This is interesting because many years ago the famous free energy developer, Thomas Bearden, said that he predicted that once the details of controlling quantum potential fields and entanglement was developed, we could see quantum engines and self replicating quantum materials based on this. That article from Nano Werk shows this is possible and being worked on.

Posted by vlad on Friday, October 16, 2020 @ 11:52:32 MST (411 reads)
(Read More... | 3075 bytes more | 1 comment | Score: 3)
Clean, limitless power from graphene
Anonymous writes:
Via
phys.org
:
Physicists build circuit that generates clean, limitless power from graphene

A team of University of Arkansas physicists has successfully developed a circuit capable of capturing graphene's thermal motion and converting it into an electrical current.
"An energy-harvesting circuit based on graphene could be incorporated into a chip to provide clean, limitless, low-voltage power for small devices or sensors," said Paul Thibado, professor of physics and lead researcher in the discovery.

Posted by vlad on Saturday, October 03, 2020 @ 07:47:56 MST (294 reads)
(Read More... | 2138 bytes more | comments? | Score: 0)
Vacuum Energy Conversion Engine
Via PACEnet from The New Energy Concepts Group/Forums:

Vacuum Energy Converter

by

Geffrey Renteria




A guide to tapping the Zero-Point Energy of the Space-Time Vacuum




INDRODUCTION



Everyone has heard of the Zero-Point Energy Field, and there are even experiments such as the Casimir and Wu experiments that confirm that this energy can be tapped into to do useful work.




The technology described in this manual is REAL, and fully explained by todays experimental physics and data. Every component will be detailed and every concept behind its operation revealed.

Posted by vlad on Tuesday, September 22, 2020 @ 21:28:43 MST (642 reads)
(Read More... | 3482 bytes more | comments? | Score: 0)
Nano-diamond self-charging batteries could disrupt energy as we know it
Via NewAtlas: Here shown as a small, circuit board mounted design, the nano diamond battery has the potential to totally upend the energy equation since it never needs charging and lasts many, many years - NDB





California company NDB says its nano-diamond batteries will absolutely upend the energy equation, acting like tiny nuclear generators. They will blow any energy density comparison out of the water, lasting anywhere from a decade to 28,000 years without ever needing a charge. They will offer higher power density than lithium-ion. They will be nigh-on indestructible and totally safe in an electric car crash. And in some applications, like electric cars, they stand to be considerably cheaper than current lithium-ion packs despite their huge advantages.

Black silicon photodetector breaks the 100% efficiency limit
Via
Aalto University News: The efficiency was so high that at first the researchers had a hard time believing the result. Now Aalto University spin-off company ElFys Inc. already supplies the record detectors for several industry sectors.
UV-light triggers electron multiplication in nanostructures. Figure: Wisa Förbom
Aalto University researchers have developed a black silicon photodetector that has reached above 130% efficiency. Thus, for the first time, a single photovoltaic device has exceeded the 100% external quantum efficiency limit at UV. This result opens new avenues for improving efficiencies beyond the famous Shockley-Queisser limit.

Posted by vlad on Tuesday, August 18, 2020 @ 17:00:40 MST (643 reads)
(Read More... | 4357 bytes more | comments? | Score: 0)
HELP WANTED!
ZPEnergy.com
is looking for
Correspondents
to
Monitor
and
Report
on specific
New Energy
related
Science & Inventor Sites
and
Discussion Groups
. Especially, if you are a member following one or more of the
Discussion Groups
listed in our
Other Info-Sources
panel and want to be our
correspondent
for that particular list, we would like to hear from you. If you appreciate what we''re trying to do here and
want
to
join our team
, please use the
Feedback
or
Private Messages
[to Vlad] to contact us.
We
THANK YOU
for your support of our efforts to inform the public about
ideas, events and breakthroughs
in the energy field that we hope would soon
change the world
into a place we all dream to live in.
Important message
Don't have an account yet? You can create one. As a registered user you have some advantages like theme manager, comments configuration and post comments with your name.
Sunday, August 16, 2020
·
Does new physics lurk inside living matter?
·
BLP News & Updates - SUNCELL® POWER GAIN 10+
Friday, August 07, 2020
·
Request for support for advanced scientific thinking initiatives
Wednesday, August 05, 2020
·
World first commercial long-range, wireless power transmission
Saturday, July 04, 2020
·
The Idea of Entropy Has Led Us Astray
·
Cold Heat Motor
Thursday, July 02, 2020
·
Quantum fluctuations can jiggle objects on the human scale
Wednesday, July 01, 2020
·
New "whirling" state of matter discovered in an element of the periodic table
·
Objective evidence of defect of the QED's standard interpretation
Thursday, June 25, 2020
·
Amazon Announces $2 Billion Climate Pledge Fund
Wednesday, June 17, 2020
·
A Million-Mile Battery
Wednesday, May 06, 2020
·
Water-splitting module a source of perpetual energy
Thursday, April 23, 2020
·
Path to the Fundamental Theory of Physics
Tuesday, April 21, 2020
·
NEM Upcoming Online Event
Monday, April 20, 2020
·
Ask Ethan: What Is The 'Zero-Point Energy' Of Space?
Friday, February 21, 2020
·
Radical hydrogen-boron reactor leapfrogs current nuclear fusion tech
Thursday, February 13, 2020
·
Latest News and Updates from Brilliant Light Power
·
An Open Secret
Sunday, January 26, 2020
·
A healthy economy should be designed to thrive, not grow
Thursday, January 23, 2020
·
Harnessing the entire spectrum of sunlight
Older Articles

A science with all the answers and no more questions atrophies into mere technology.

-- Michael Collier