There are currently, 177 guest(s) and 0 member(s) that are online.

You are Anonymous user. You can register for free by clicking here
Welcome to ZPEnergy - The Energy of The Future


This is a NEWS PORTAL dedicated to experimental research on REVOLUTIONARY ENERGY TECHNOLOGIES. We propose to you to use this site as THE concentrator of choice for valuable news on the fascinating but still controversial subject of over-unity (O/U) fuel-less energetics (devices tapping the Zero Point Energy (ZPE)/ Vacuum/ Cosmic/ Ambient energy fields) and related. We want to let the general public know that this is an active field and good progress is made towards validating this technology and bringing the first commercial operational device to the market.



"Mighty, sublime, wonderful, as have been the achievements of past science, as yet we are but on the verge of the continents of discovery. Where is the wizard who can tell what lies in the womb of time? Just as our conceptions of many things have been revolutionized in the past, those which we hold to-day of the cosmic processes may have to be remodeled in the future. The men of fifty years hence may laugh at the circumscribed knowledge of the present and shake their wise heads in contemplation of what they will term our crudities, and which we now call progress. Science is ever on the march and what is new to-day will be old to-morrow."
-- Paul Severing, 1910 (from Marvels of Modern Science)
@------->>> SPECIAL ANNOUNCEMENTS <<<-------@
---> Dear ZPEnergy readers: In April this year (2017) ZPEnergy will celebrate it's 16th year online. Unfortunately, the software running our website is old and it's increasingly difficult to maintain; we must upgrade ZPEnergy to more modern software but we need your support to do it properly. If any funds left, we are also looking into finalizing our Xtreme Science Foundation project (XSF) website. If you would like to help us in this endeavor, please send your Bitcoin donations to: 17Tm5WvZDvhdujABsK84tsPz8dLHg8NuLT , or use the PayPal option (Support ZPEnergy link).

We much appreciate your support; thank you for your generosity,
Vlad/moderator & Calin/webmaster <---

When (and if) the proposed XtremeScienceFoundation.org site will be up and running, some content from this site will be transferred to the new location and ZPEnergy.com will be available for sale to the public (use Feedback to contact us if you're interested).
For now, please read about the XSF/XS-NRG Prize in our Special Sections, in the Stories Archive and Surveys (comments).





To The Stars Academy of Arts & Science
From the website: The public interest in the outer edges of science and the understanding of phenomena has always been suffocated by mainstream ideology and bureaucratic constraint.

We believe there are transformative discoveries within our reach that will revolutionize the human experience, but they can only be accomplished through the unrestricted support of breakthrough research, discovery and innovation.

To The Stars Academy of Arts & Science has mobilized a team of the most experienced, connected and passionately curious minds from the US intelligence community, including the CIA and Department of Defense that have been operating under the shadows of top-secrecy for decades.
Posted by vlad on Wednesday, October 18, 2017 @ 17:19:59 EDT (431 reads)
(Read More... | 11597 bytes more | comments? | Score: 0)
Participate in Dutch TV show on Free Energy?
Raymond Bouwman writes: Dear Gary, I read your article on free energy suppression. Very impressive.

I'm researching the topic of free energy for a Dutch TV-series on conspiracies. Would you be willing to participate in this episode on Free Energy?

Kind regards, Raymond Bouwman

Gary Vesperman writes: Hi Raymond, Yes.

I blind copied 95 energy research friends who also may like to participate. They all have vast knowledge of unconventional energy technologies. I am inviting them to respond to you if they would like to contribute their expertise. A few of them unfortunately have their own suppression stories to tell.

I believe there is enough material for at least a dozen interesting episodes.

Gary Vesperman

Posted by vlad on Wednesday, October 18, 2017 @ 11:45:44 EDT (377 reads)
(Read More... | 1014 bytes more | comments? | Score: 0)
The ITER Power Amplification Myth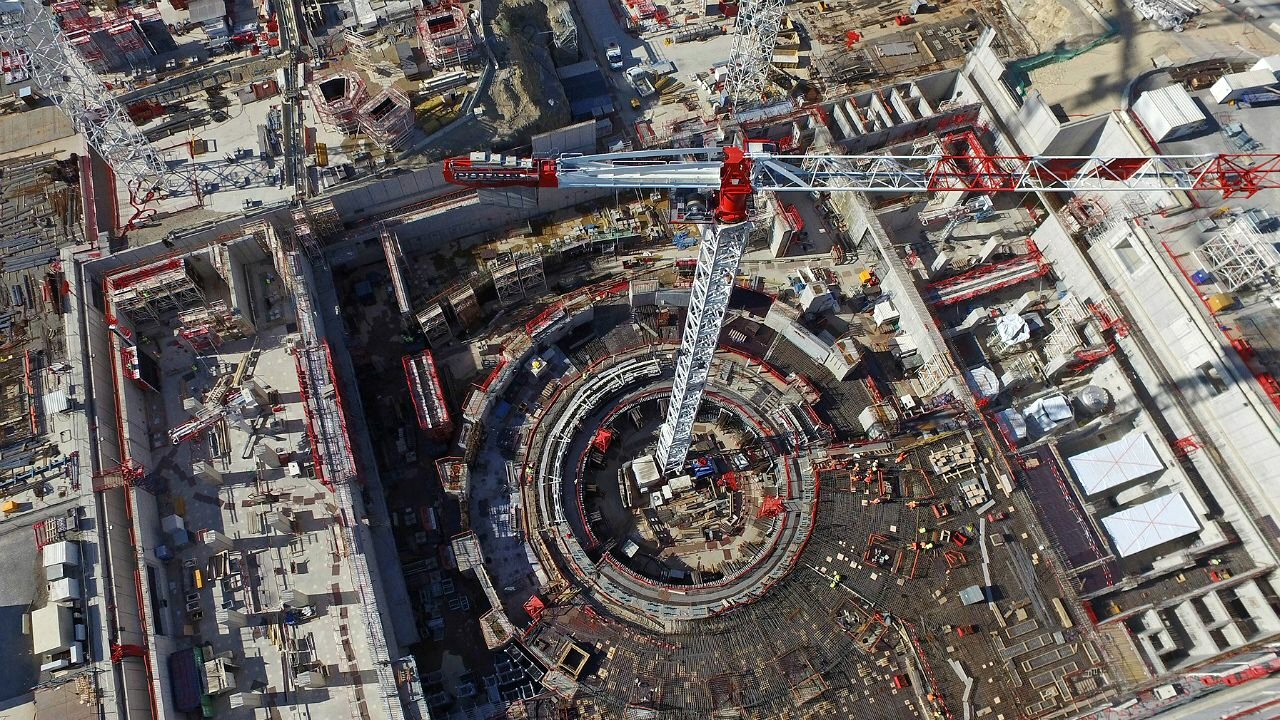 Steven B. Krivit (NewEnergyTimes.net) writes: Dear Vlad,

More than $20 billion will be spent on the ITER fusion reactor, now under construction in southern France. The ITER reactor has been publicized to give the impression that it will produce ten times the power it consumes. It will do no such thing. The reactor is designed to produce only 1.6 times more thermal power than it consumes in electric power. With a more conservative calculation, the reactor will lose more power than it produces.

Three independent sources have confirmed the power values:

Posted by vlad on Friday, October 06, 2017 @ 20:12:31 EDT (619 reads)
(Read More... | 1270 bytes more | comments? | Score: 0)
Symmetric Electric Systems and the Energetic Exchange with the Quantum-Vacuum
For those who haven't seen yet this excellent animation and explanation: The documentary film "Symmetric Electric Systems and the Energetic Exchange with the Quantum-Vacuum" explains the interaction between the energy within the quantum-vacuum and the energy flow in an electric circuit. The animated film investigates following questions: Which role do the broken symmetries play in electric systems?
What has the quantum-vacuum to do with electricity?
How does an electric field emerge and how does it proceed through space?
How is a force assigned?
What is the input energy used for?
Where does the energy from the output come from?
Why are the observable energies conserved?
What is energy?
Posted by vlad on Wednesday, October 04, 2017 @ 16:24:47 EDT (675 reads)
(Read More... | 7032 bytes more | 1 comment | Score: 5)
Inducing Multiple Reactions with a Single Photon
Via Physics.aps.org: Viewpoint: Inducing Multiple Reactions with a Single Photon


Figure 1: The potential energy surfaces of a simple energy-storage molecule are depicted in the bare case (top) and inside a cavity (bottom). In both situations, the molecule is excited by a photon from a long-lived metastable state into an excited state (left side). In the bare case, the molecule relaxes either to the ground state—releasing its stored energy with the emission of a photon (right side)—or back to the original metastable state. In the cavity, the probability of energy release is enhanced because of field-induced coupling to other molecules in the cavity. The resulting polaritonic "supermolecule" has a different excited-state surface, which allows a chain reaction of photon release in all of the molecules in the cavity.
Posted by vlad on Monday, October 02, 2017 @ 13:54:23 EDT (619 reads)
(Read More... | 1462 bytes more | comments? | Score: 0)
Researchers discover when spaces are tight, nature loosens its laws
From Phys.org site: Just squeeze in—researchers discover when spaces are tight, nature loosens its laws

When packed into pore channels as narrow as a nanometer or less, ions will forgo their typical positive-negative alternating charge ordering. They will form a single (right) or double-file (left) line, many times queuing up next to ions of the same charge. Credit: Drexel University

It turns out that when they're in a hurry and space is limited, ions, like people, will find a way to cram in—even if that means defying nature's norms. Recently published research from an international team of scientists, including Drexel University's Yury Gogotsi, PhD, shows that the charged particles will actually forgo their "opposites attract" behavior, called Coulombic ordering, when confined in the tiny pores of a nanomaterial. This discovery could be a pivotal development for energy storage, water treatment and alternative energy production technologies, which all involve ions packing into nanoporous materials.

Posted by vlad on Sunday, October 01, 2017 @ 10:34:21 EDT (650 reads)
(Read More... | 2463 bytes more | 1 comment | Score: 0)
The Double Helix and the DNA Antenna
FDT writes: The double helix is commonly associated with DNA, a complex biological molecule containing genetic codes which interestingly is shaped like a magnetic field line, suggesting that it may even act as an antenna. Establishing that a magnetic field line is shaped like a double helix involves a series of step by step observations beginning with Newton's first law of motion and its geometrical connection to centrifugal force. Centrifugal force is inverse cube law hence suggesting the presence of a dipole field which in turn suggests that space is densely packed with tiny dipole orbits.
Posted by vlad on Wednesday, September 20, 2017 @ 21:57:33 EDT (842 reads)
(Read More... | 1309 bytes more | comments? | Score: 0)
Chinese astronomers reveal evidence of dynamical dark energy
LOS ANGELES, Sept. 11 (Xinhua) -- An international research team led by Chinese astronomers revealed an evidence of dynamical dark energy.

The discovery, recently published on Nature Astronomy, with a News & Views article written by a world expert on cosmology, found that the nature of dark energy may not be the cosmological constant introduced by Albert Einstein 100 years ago, which is crucial for the study of dark energy.

The new study was supported by the National Natural Science Foundation of China (NSFC), Chinese Academy of Sciences, and a Royal Society Newton Advanced Fellowship.

Revealing the nature of dark energy is one of key goals of modern sciences. The physical property of dark energy is represented by its Equation of State (EoS), which is the ratio of pressure and energy density of dark energy.
Posted by vlad on Wednesday, September 13, 2017 @ 08:57:24 EDT (1076 reads)
(Read More... | 2771 bytes more | comments? | Score: 0)
Polarization Model of the Non-Homogeneous Physical Vacuum
Thanks to Gary Vesperman for finding and putting this old but important file together (please note that Gary was not able to update the Table of Contents). You can find the file (Inhomogeneous Physical Vaccum.pdf) in our Downloads/ZPE_Related section as well.

The file is from the book by Vyacheslav Lukich Dyatlov (Chief Scientific Fellow, S. L. Sobolev Institute of Mathematics of the Russian Academy of Sciences, Siberian Division - Doctor of Technical Sciences) titled: Polarization Model of the Inhomogeneous Physical Vacuum, published by the Institute of Mathematics Publishing House in Novosibirsk in 1998 (184 pp, ISBN 5-86134-057-9).

Here is the abstract (published in the author's wording) by the Science Editor:

The book sets forth and substantiates a polarization model for the inhomogeneous physical vacuum. According to the model which is developed, the physical vacuum is a heterogeneous polarization medium which is present everywhere and consists of a homogeneous – absolute – physical vacuum and two modified – matter and antimatter – physical vacuums. The local formations of a modified vacuum, which the author calls vacuum domains, float within the unbounded absolute physical vacuum medium.

Posted by vlad on Tuesday, August 29, 2017 @ 18:24:00 EDT (1164 reads)
(Read More... | 2726 bytes more | comments? | Score: 0)
2017 ENERGY SCIENCE & TECHNOLOGY CONFERENCE PRESENTATIONS
From the latest Energy Times Newsletter: Hi Vlad,

It's been a busy and productive week with Eric Dollard in town. Yesterday, we worked out all the dimensions for his famous golden ratio log period antenna that resembles the Lakhvosky MWO antennas. As time permits, these will be back into production and this should generate some well-needed funds for EPD Laboratories, Inc. We've also been getting the jet engine, plasma ignition, plasma impulse motor and other demos ready because early next week, we're doing some video for an exciting new tv series that will highlight some of the technologies we've all been working on. In the meantime, here's the newest release with RS's Poor Man's Battery Swapper presentation coming out in a few days.
Posted by vlad on Tuesday, August 29, 2017 @ 15:04:20 EDT (1221 reads)
(Read More... | 9413 bytes more | comments? | Score: 0)
WTF is Zero Point Energy and How Could it Change the World?
by Neel V. Patel in Inverse.com: It would be a doozy to tap into, that's for sure.

Energy will never cease to be a concern for human beings, so long as our species plans to keep growing and expanding. There's no shortage of scientists and engineers trying to come up with solutions that might help us avoid a catastrophic energy shortage. Some of these ideas seem pretty feasible, such as switching to renewables like wind and solar. Some are incredibly farfetched and probably impossible, like cold fusion. And then there are some ideas which are downright bonkers — but if true, could essentially change everything we know and love about human civilization.

Posted by vlad on Sunday, August 06, 2017 @ 16:57:37 EDT (1728 reads)
(Read More... | 5034 bytes more | 1 comment | Score: 0)
Free Energy Party - Underground Manufacturing
From freeenergyparty.org (Dave Parker): Allow us to introduce...Underground Manufacturing! It is time to stop feeling picked on! Monopolies can be expected to restrain free trade and suppress breakthroughs that threaten their market share The answer is not to give up in advance or be a naive inventor who wants to get famous or rich. Instead, be an inventor who wants to slip the technology onto the market in a surprise fashion, or like we recommend....with Underground Manufacturing. We too often have a victim mentality and we too often say, "THEY won't let us have it". One example is seen when people want marijuana. They don't let the monopolies stop them from getting some. Since there is a demand for it manufacturing and distribution is all underground yet pot sales is said to be as high as cell phone sales! Why should Free Energy be any different? When monopolies illegally take over the free market and drive us toward world destruction it is obviously time for Underground Manufacturing and distribution of Free Energy, Cures, and Organic Permaculture! Stop saying, "They won't let us do it!"

Posted by vlad on Sunday, August 06, 2017 @ 16:17:48 EDT (1714 reads)
(Read More... | 4641 bytes more | 1 comment | Score: 5)
Ground States and the Zero-Point Field
From EarthTech International - Institute for Advanced Studies at Austin: Introduction

The electromagnetic zero-point field (ZPF), a sea of background electromagnetic energy that fills the vacuum, is often regarded merely as a curious outcome of the quantum mechanical requirement that the lowest allowable energy level in a harmonic oscillator mode is not zero but ħw /2, where w is the characteristic frequency of the oscillator. However, there is a growing body of evidence that the ZPF may play a causal role in some important fundamental processes. For example, it has been demonstrated[1] experimentally that the familiar spontaneous emission process in atoms can be regarded as stimulated emission by ZPF radiation. Of particular pertinence to this experiment, we have shown[2] that a dynamic equilibrium with the ZPF can explain the electronic ground state of the hydrogen atom. Unfortunately, this particular hypothesis has resisted our efforts to design a practical experimental test. However, there is a closely related hypothesis that is much easier to test.

Posted by vlad on Friday, August 04, 2017 @ 21:16:53 EDT (1956 reads)
(Read More... | 2919 bytes more | 1 comment | Score: 0)
2017 Energy Conference Videos
From the Energy Times Newsletter: TOPICS

*** NEW RELEASE FREE VIEWING ***
TUESDAY AUG 8TH RELEASE
THURSDAY AUG 10TH RELEASE
2017 PRESENTATIONS RELEASED SO FAR - HOW TO USE COUPONS

Hi Vlad,

For the last week, I synchronized a short vacation with Phil, our cameraman, since he was going to be out of town anyway. We'll resume editing some more presentations from the conference tomorrow. We decided to take a break from any more of the main presentations until next week. In the meantime, enjoy the FREE viewing of Panel Discussion #2!

*** NEW RELEASE FREE VIEWING ***

Posted by vlad on Friday, August 04, 2017 @ 19:16:11 EDT (1433 reads)
(Read More... | 6641 bytes more | comments? | Score: 0)
Anonymous writes:
An international team of physicists, materials scientists and string theoreticians have observed a phenomenon on Earth that was previously thought to only occur hundreds of light years away or at the time when the universe was born. This result could lead to a more evidence-based model for the understanding the universe and for improving the energy-conversion process in electronic devices. Previously it was thought to only occur in the early stages of the universe and within neutron stars and black holes.

IBM scientists predict this discovery will open up a rush of new developments around sensors, switches and thermoelectric coolers or energy-harvesting devices, for improved power consumption.
HELP WANTED!
ZPEnergy.com
is looking for
Correspondents
to
Monitor
and
Report
on specific
New Energy
related
Science & Inventor Sites
and
Discussion Groups
. Especially, if you are a member following one or more of the
Discussion Groups
listed in our
Other Info-Sources
panel and want to be our
correspondent
for that particular list, we would like to hear from you. If you appreciate what we''re trying to do here and
want
to
join our team
, please use the
Feedback
or
Private Messages
[to Vlad] to contact us.
We
THANK YOU
for your support of our efforts to inform the public about
ideas, events and breakthroughs
in the energy field that we hope would soon
change the world
into a place we all dream to live in.
Important message
Don't have an account yet? You can create one. As a registered user you have some advantages like theme manager, comments configuration and post comments with your name.
Saturday, July 22, 2017
·
Getting The License Back Was Rossi's Top Priority
Saturday, July 15, 2017
·
Fossil fuel addiction
Friday, June 30, 2017
·
EMDrive progress
Monday, June 26, 2017
·
R.I.P. Jerry Decker (KeelyNet)
Sunday, June 25, 2017
·
Magnetic nanoknots evoke Lord Kelvin's vortex theory of atoms
Friday, June 09, 2017
·
Neutrons zero in on the elusive magnetic Majorana fermion
·
3 Separate Experiments Report Signs of a Phenomenon Beyond The Standard Model
Thursday, June 01, 2017
·
Hidden worlds of fundamental particles
Tuesday, May 30, 2017
·
Scientific organization requests assistance for initiatives
Tuesday, May 16, 2017
·
Solving one of nature's great puzzles
Thursday, May 11, 2017
·
The big picture – The LENR Revolution and Peter Gluck's Elephant
Sunday, May 07, 2017
·
The physics that tells us what the Universe is made of
Friday, April 28, 2017
·
How graphene is going to transform the way we get power
·
Study offers new theoretical approach to describing non-equilibrium phase transi
Saturday, April 22, 2017
·
CERN Declares War On The Standard Model
·
The Curious Case of Free Energy Device
Thursday, April 13, 2017
·
Maxwell Simmetry gone bye bye?
·
This Strange Light Particle Behaviour Challenges Our Understanding of Quantum Th
·
How did the proton get its spin?
Sunday, March 19, 2017
·
"These Concepts Have Been Proven In 100s of Lab's Around The World"
Older Articles

If at first the idea is not absurd, then there is no hope for it.

-- Albert Einstein