As we prepare to begin our
Seventh Conference on Future Energy
in Albuquerque NM this midweek coming up, the local NBC-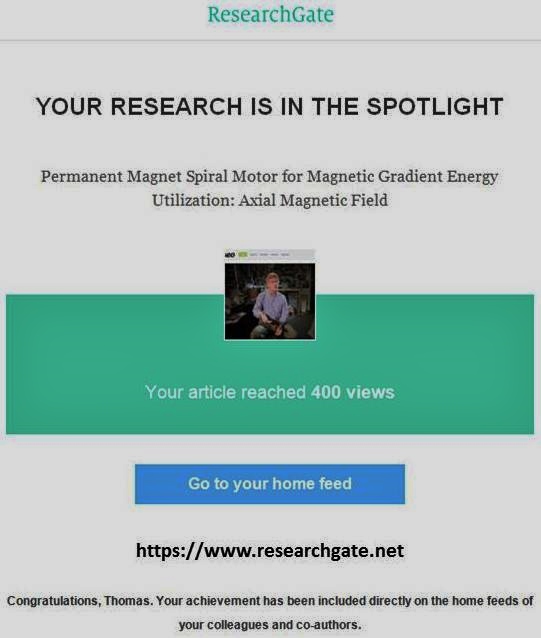 affiliate KOB-TV has agreed to send a couple of reporters to the conference since we have breakthrough energy presentations. We also are admitting ALL young people between 15-25 years old for FREE to COFE7 in order to help a few students who may take advantage of this great educational opportunity. My presentation at COFE7 this year, we be on Wednesday at 5:00 pm will focus on the "
Spiral Permanent Magnet Motor
which this month just received an honorary recognition for a 400 download milestone on
www.researchgate.net
. It is my most popular published paper.
Though we have reported on Energy Harvesting in many previous Future Energy eNews articles, the latest is an industrial report just released on July 23, 2015 which costs about $5000 for 1-5 viewers! However, it probably is the most comprehensive report ever assembled
http://www.energyharvestingjournal.com/
.