There are currently, 63 guest(s) and 0 member(s) that are online.

You are Anonymous user. You can register for free by clicking here
From Scienceaf.com: We'll Need Another 363 Years to Completely Revolutionize Earth's Energy Systems by DAVID NIELD, SCIENCEALERT/19 MAR 2018




We're seeing

some fantastic strides forward

in renewable energy, but the problem is there's a lot of non-renewable energy to phase out – and the latest calculations suggest we aren't replacing it anywhere near as fast as we need to be.




The research indicates we need a complete energy overhaul by 2050 to avoid catastrophic climate change, but at our current rate of progress it's not going to take another 30 years – it's going to take another 363 years.
The Unified Field Theory of Nassim Haramein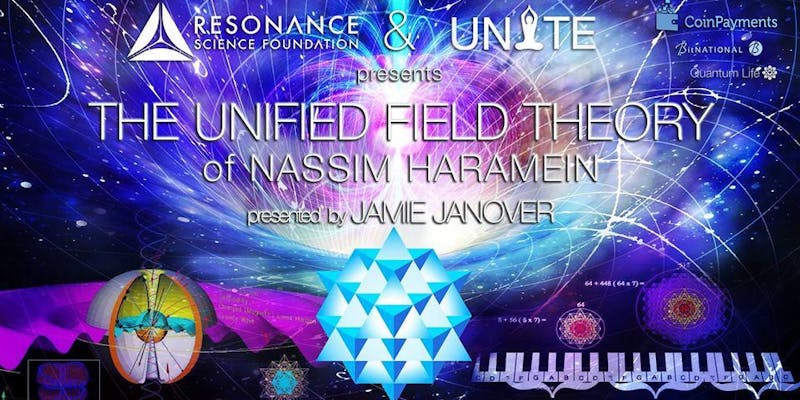 The Unified Field Theory of Nassim Haramein Presented by Jamie Janover, Ambassador for Nassim Haramein & Resonance Science Foundation / faculty member of the Resonance Academy




Sunday, April 22, 2018

Vancouver, BC, Canada




VENUE: Vancouver Public Library / Library Square Conference Centre - in the Combined Alma VanDusen & Peter Kane rooms




ADDRESS: 350 West Georgia, Vancouver, BC, Canada




TIMES: 2:00pm - 6:00pm PST




COST: $35 CAD online / $45 CAD at the door (if available)
Posted by vlad on Saturday, April 21, 2018 @ 14:22:26 EDT (428 reads)
(Read More... | 2961 bytes more | comments? | Score: 0)
CONSPIRACY LED BY THE 2004 NOBEL PRIZE DAVID GROSS
WGUGLINSKI writes: When on the faculty at Princeton University, David Gross and then-graduate student Frank Wilczek came up with a way to describe the "strong force" that governs interactions between protons and neutrons in the nucleus of the atom. He and Wilczek published their proposal simultaneously with H. David Politzer, a graduate student at Harvard University who independently came up with the same idea.

The success of the nuclear theory (based on the hypothesis of the nuclear force) is celebrated by the following sentence said by Dr. Gross: "The past century saw the completion of a theory of atomic and nuclear matter. This theory is remarkably successful"

Nevertheless, there are several nuclear phenomena impossible to be explained by the current Nuclear Theory, and therefore they defy the Gross' claim that "This theory is remarkably successful". Of course, it is also impossible that Dr. Gross does not know those failures of the theory.

Let us speak about some of them.

Last theoretical paper by Paramahamsa Tewari (1937-2017)
Read Paramahamsa Tewari's last published theoretical paper - Structural relation between the vacuum space and the electron - published on line (March 2018) in the PHYSICS ESSAYS 31, 1 (2018).

Abstract: This paper presents a formulation of Absolute Principles for vacuum-space that enable revealing the process of creation of a stable electron and its known properties of mass and charge. Fundamental equations on the electron's charge and mass are derived from first principles from the vacuum vortex of the electron's structure. Also, generation of electrostatic, electromagnetic, and gravitational fields are shown to arise from the vacuum-vortex structure of the electron. The electron and positron have been pinpointed to be the fundamental particles of matter.

MIT and newly formed company launch novel approach to fusion power
From MIT News: MIT and newly formed company launch novel approach to fusion power by David Chandler | MIT News Office

Goal is for research to produce a working pilot plant within 15 years.

Visualization of the proposed SPARC tokamak experiment. Using high-field magnets built with newly available high-temperature superconductors, this experiment would be the first controlled fusion plasma to produce net energy output. Visualization by Ken Filar, PSFC research affiliate

Progress toward the long-sought dream of fusion power — potentially an inexhaustible and zero-carbon source of energy — could be about to take a dramatic leap forward.

ICCF-21, 3 - 8 June, 2018
ICCF-21, 3 - 8 June, 2018, The Lory Student Center, Colorado State University, Fort Collins, CO USA

The 21st INTERNATIONAL CONFERENCE FOR CONDENSED MATTER NUCLEAR SCIENCE
(aka International Conference for Cold Fusion)

REGISTRATION IS OPEN.
CALL FOR PAPERS IS OPEN.
YOU MAY NOW SUBMIT AN ABSTRACT.

The goal for ICCF-21 has been to organize a very cost effective conference. There are affordable turn-key registration option that includes the conference meeting, accommodations, dining and conference add-ons.

Posted by vlad on Tuesday, February 27, 2018 @ 22:32:16 EST (930 reads)
(Read More... | 969 bytes more | comments? | Score: 0)
Physics is about to get weird!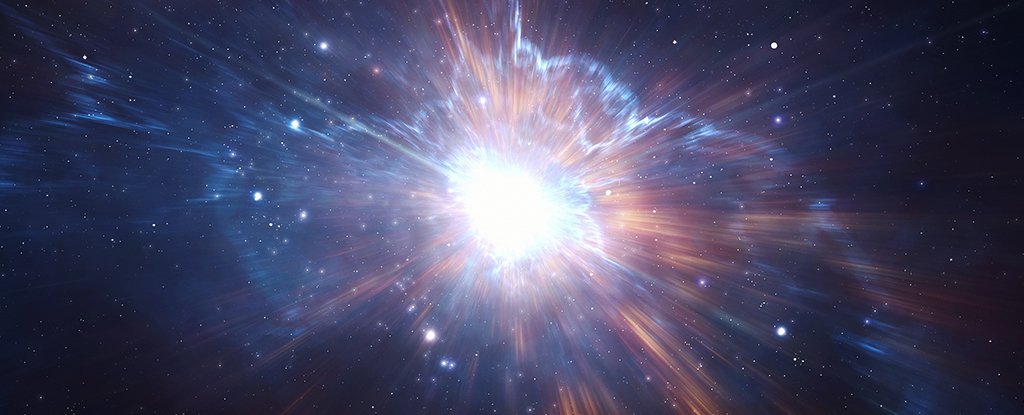 Latest Estimate on The Universe's Expansion Shows We Need New Physics to Explain It by MIKE MCRAE/ 23 FEB 2018 (Science alert)

Physics is about to get weird, and we're here for it!

Astronomers have come up with the most precise measurement of the Universe's expansion rate so far - and sure enough, it still appears to be accelerating.

The increasing speed shouldn't come as a shock – we've suspected it for a while. What this measurement does is reduce the odds that it's a coincidence to 1 in 5,000, meaning we're really going to need some clever new ideas to explain it...(Full article here)
--------------

Physicists Have Confirmed a Pear-Shaped Nucleus, And It Could Ruin Time Travel Forever by BEC CREW/ 24 FEB 2018 (Science alert)
Posted by vlad on Saturday, February 24, 2018 @ 17:40:15 EST (906 reads)
(Read More... | 2165 bytes more | comments? | Score: 0)
Power-plant scale Free Energy...
DMB writes: In this submission, we address the possibility of using tandem synchronous machines in a stabilized slipped-pole condition as a free energy prime mover for driving a third synchronous generator feeding the grid.

When I was an electrical engineering student in machines class, one of the students asked, "What happens when a synchronous machine slips a pole?" The answer was something like, "large torque pulsations occur, huge transients flow, and breakers trip..."

This was clearly an unstable slipped-pole condition whereas this document claims to investigate a stabilized slipped-pole condition. The questions arise "How do we achieve that, and what does it look like?"
Posted by vlad on Thursday, February 15, 2018 @ 21:40:12 EST (1673 reads)
(Read More... | 1447 bytes more | 9 comments | Score: 0)
Can Pythagoras's Theorem Hold in Two, Four, or Seven Dimensional Space?
FDT writes: In order to better understand the physical structure of space, it is important to first of all establish that space is a three dimensional construction. We can have rotation in a two dimensional plane, with the rotation axis in the third dimension. Pythagoras's theorem applies in three dimensional Euclidean space with the angles in the triangle being related to rotation. The question is, could Pythagoras's theorem hold in space of higher dimensions? The reason for the question is because it is freely used in the Minkowski four dimensional space-time continuum of Special Relativity. Pythagoras's theorem worked its way into the four dimensional Minkowski world simply through two successive applications of the ordinary three dimensional version. But does this then become a genuine four dimensional usage? In the linked article it is suggested that apart from in three dimensions, the only other possibility might be for Pythagoras's theorem to hold in seven dimensions.
Posted by vlad on Sunday, January 21, 2018 @ 13:19:42 EST (1722 reads)
(Read More... | 1607 bytes more | comments? | Score: 0)
Anonymous writes: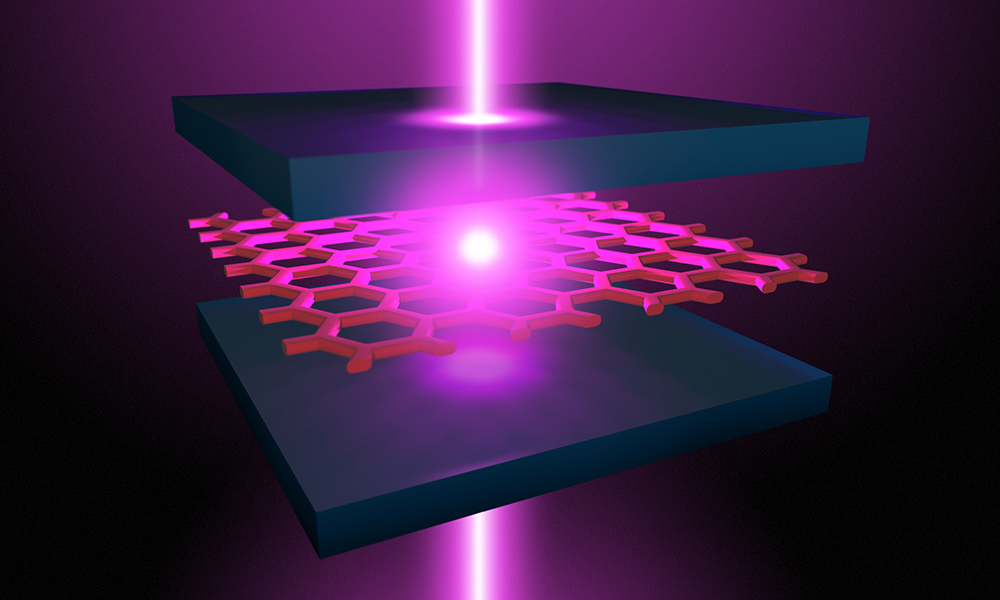 Physicists have created what they say is the first device that's capable of generating particles that behave as if they have negative mass.

The device generates a strange particle that's half-light/half-matter, and as if that isn't cool enough, it could also be the foundation for a new kind of laser that could operate on far less energy than current technologies.

In this optical microcavity, created by the lab of Nick Vamivakas, confined light interacts with an atomically thin semiconductor to create particles with negative mass. The device also presents "a way to generate laser light with an incrementally small amount of power," says Vamivakas, an associate professor of quantum optics and quantum physics at Rochester's Institute of Optics. (Illustration by Michael Osadciw/University of Rochester)

Posted by vlad on Monday, January 15, 2018 @ 19:13:24 EST (1900 reads)
(Read More... | 2214 bytes more | comments? | Score: 0)
A Gaping Oversight in the Theory Surrounding Black Holes
FDT writes: A black hole is a highly speculative concept deriving from the theoretical principle that a gravitational field could become so strong that the escape velocity would exceed the speed of light, in conjunction with the idea that light would be drawn towards gravitating bodies in the same manner as atomic and molecular matter. Despite the fact that the idea is commonly believed to follow from Einstein's General Theory of Relativity, it could just as easily have been speculated on the back of Newton's classical law of gravity. And what is invariably overlooked when discussing the subject of black holes, is the additional inverse cube law repulsive force which acts in planetary orbits in opposition to gravity, better known as the centrifugal force.
Posted by vlad on Wednesday, January 03, 2018 @ 15:59:08 EST (1981 reads)
(Read More... | 1770 bytes more | comments? | Score: 0)
The corruption of science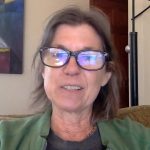 Fom BrasscheckTV: "You will agree, you will not question"

Science is a wonderful thing and has made a lot of the positive things in our life possible.

What happens when science and scientists are corrupted by politics and hysteria.

In every country run by madmen – Nazi Germany, Stalinist Russia, USA Today – science gets corrupted.

What does that mean?

Results are skewed to please the rulers. Scientists find the results they are paid and rewarded to find and "dissenters" are punished.

No checks and balances.
Posted by vlad on Tuesday, January 02, 2018 @ 16:35:23 EST (2263 reads)
(Read More... | 1038 bytes more | 1 comment | Score: 0)
Schrödinger: life feeds on negative entropy
Andrew Michrowski (PACE) writes: Please also view the various links for articulation of negentropy. Note also effects of radiofrequency on negative entropy of "charging" of water.


From: Association of Unconventional Science
Subject: Schrödinger: life feeds on negative entropy

… a living organism continually increases its entropy — or, as you may say, produces positive entropy — and thus tends to approach the dangerous state of maximum entropy, which is of death. It can only keep aloof from it, i.e. alive, by continually drawing from its environment negative entropy. What an organism feeds upon is negative entropy... the essential thing in metabolism is that the organism succeeds in freeing itself from all the entropy it cannot help producing while alive [Erwin Schrödinger, "What is Life?"]

Posted by vlad on Thursday, December 28, 2017 @ 11:53:23 EST (2875 reads)
(Read More... | 3357 bytes more | 1 comment | Score: 0)
Andrija Puharich on Nikola Tesla's Magnifying Transmitter, ZPE
Andrew Michrowski (P.A.C.E.) writes: Example from Nikola Tesla's successful magnifying transmitter - magnitude of zero-point energy - postulation with Planck's equation

We submit that the interaction between EMF activities and its derivation have been duly approached by Nikola Tesla with his magnifying transmitter, as is postulated in the attached presentation made to the Rt. Hon. Pierre E. Trudeau in July 1976 by the late Andrija [Henry K.] Puharich, physicist, and M.D., and one of the earliest micro technology experts, accompanied by the Hon. Senator Chesley W. Carter, on behalf of our learned society, while chair of the Canadian Senate Standing Committee on Health, Welfare and Science. Puharich was working on this submission with Nobelist Richard Feynman as well as other high-level physicists working with the United States Government for weeks prior to this executive-level presentation which was reviewed also by the Parliamentary Library researchers.

Posted by vlad on Saturday, December 09, 2017 @ 16:02:31 EST (3343 reads)
(Read More... | 12255 bytes more | 2 comments | Score: 0)
Tom Bearden Signature Edition "Energy from the Vacuum" book
Tony Craddock writes: One of the greatest unsung physics theoreticians and pioneers of our lifetime is Tom Bearden, and we continually field questions as to how he is, and what is he doing currently?

Tom will be 87 in December, and, due to declining health, he has now retired from being active in the free energy field. Instead he stays close to home in Huntsville, Alabama, where he is well cared for by family and friends.

As we approach the Holiday Season, you may be interested to know that we have a limited number of his seminal book "Energy from the Vacuum" that are personally signed by Tom. The unsigned book has been a worldwide best seller, and is now in its Third Printing, and the Signature Edition is Limited and a Collector's Item, likely to do nothing but appreciate in value as the years pass.

Posted by vlad on Saturday, December 02, 2017 @ 10:33:13 EST (3663 reads)
(Read More... | 2457 bytes more | comments? | Score: 0)
Don't have an account yet? You can create one. As a registered user you have some advantages like theme manager, comments configuration and post comments with your name.
Monday, November 13, 2017
·
We never finish to discover new things about light
Thursday, October 26, 2017
·
Does light knows what do you expect?
Wednesday, October 04, 2017
·
Symmetric Electric Systems and the Energetic Exchange with the Quantum-Vacuum
Monday, October 02, 2017
·
Inducing Multiple Reactions with a Single Photon
Sunday, October 01, 2017
·
Researchers discover when spaces are tight, nature loosens its laws
Wednesday, September 20, 2017
·
The Double Helix and the DNA Antenna
Wednesday, September 13, 2017
·
Chinese astronomers reveal evidence of dynamical dark energy
Tuesday, August 29, 2017
·
Polarization Model of the Non-Homogeneous Physical Vacuum
Sunday, August 06, 2017
·
WTF is Zero Point Energy and How Could it Change the World?
Friday, August 04, 2017
·
Ground States and the Zero-Point Field
Monday, July 24, 2017
·
Quantum Anomaly revealed
Saturday, July 15, 2017
·
Fossil fuel addiction
Sunday, June 25, 2017
·
Magnetic nanoknots evoke Lord Kelvin's vortex theory of atoms
Friday, June 09, 2017
·
Neutrons zero in on the elusive magnetic Majorana fermion
·
3 Separate Experiments Report Signs of a Phenomenon Beyond The Standard Model
Tuesday, May 16, 2017
·
Solving one of nature's great puzzles
Sunday, May 07, 2017
·
The physics that tells us what the Universe is made of
Saturday, April 22, 2017
·
CERN Declares War On The Standard Model
Thursday, April 13, 2017
·
Maxwell Simmetry gone bye bye?
·
This Strange Light Particle Behaviour Challenges Our Understanding of Quantum Th
Older Articles

Most skeptics are not skeptical enough, they tend to accept the given wisdom without questioning it.

-- Hal Puthoff