There are currently, 59 guest(s) and 0 member(s) that are online.

You are Anonymous user. You can register for free by clicking here
Newly discovered phenomenon accelerates electrons as they enter a viscous state
Anonymous writes:
A new finding by physicists at MIT and in Israel shows that under certain specialized conditions, electrons can speed through a narrow opening in a piece of metal more easily than traditional theory says is possible.

This "superballistic" flow resembles the behavior of gases flowing through a constricted opening, however it takes place in a quantum-mechanical electron fluid, says MIT physics professor Leonid Levitov, who is the senior author of a paper describing the finding that appears this week in the Proceedings of the National Academy of Sciences.
Posted by vlad on Thursday, March 09, 2017 @ 21:55:42 EST (380 reads)
(Read More... | 1651 bytes more | comments? | Score: 0)
Internal structure of proton is still a mystery
Anonymous writes:
OLYMPUS experiment sheds light on structure of protons (from phys.org)

A mystery concerning the structure of protons is a step closer to being solved, thanks to a seven-year experiment led by researchers at MIT.

For many years researchers have probed the structure of protons—subatomic particles with a positive charge—by bombarding them with electrons and examining the intensity of the scattered electrons at different angles.

In this way they have attempted to determine how the proton's electric charge and magnetization are distributed. These experiments had previously led researchers to assume that the electric and magnetic charge distributions are the same, and that one photon—an elementary particle of light—is exchanged when the protons interact with the bombarding electrons.
Posted by vlad on Saturday, March 04, 2017 @ 15:17:59 EST (513 reads)
(Read More... | 2910 bytes more | comments? | Score: 0)
First Evidence That Superconductivity Can Be Left- or Right Handed
Where electricity flows without resistance... but only in one direction.

FIONA MACDONALD/ 28 FEB 2017 (www.sciencealert.com)

Scientists have found the first evidence that superconductivity, one of the most intriguing and lucrative phenomena in physics, can be left- or right-handed. Or, more accurately, that superconducting materials can display chirality.

Chirality is frequently seen in nature - chiral materials are those that have mirror image versions of themselves that aren't identical, just like a left and a right hand. But until now, chirality and superconductivity - the ability for a material to transmit electricity with zero resistance - had never been found in the same material.
Posted by vlad on Saturday, March 04, 2017 @ 13:15:43 EST (565 reads)
(Read More... | 2017 bytes more | comments? | Score: 0)
Quality of Elsevier's Author Support
WGUGLINSKI writes: Yesterday, 1st March 2017, I received from Elsevier the following email:

============================================================
From: Elsevier Author Feedback
Sent: Wednesday, March 1, 2017 11:07 AM
To: wladimirguglinski@_
Subject: Quality of Elsevier's Author Support

Dear Dr. Guglinski,

I am contacting you because you recently received a final decision on your article submitted to Annals of Physics

We are conducting a short research study to see how satisfied you are with the way your article was managed. Your responses will be used to help improve the publication services we currently offer.

It will only take about 10 minutes to complete the survey online, and your feedback is very important to ensure the accuracy of the research.

If you encounter any problems during the survey, please contact surveys@elsevier.com

Yours sincerely,
Louise Hall
Market Research

Posted by vlad on Thursday, March 02, 2017 @ 22:54:18 EST (580 reads)
(Read More... | 5884 bytes more | comments? | Score: 1)
Scientists have confirmed a brand new form of matter: time crystals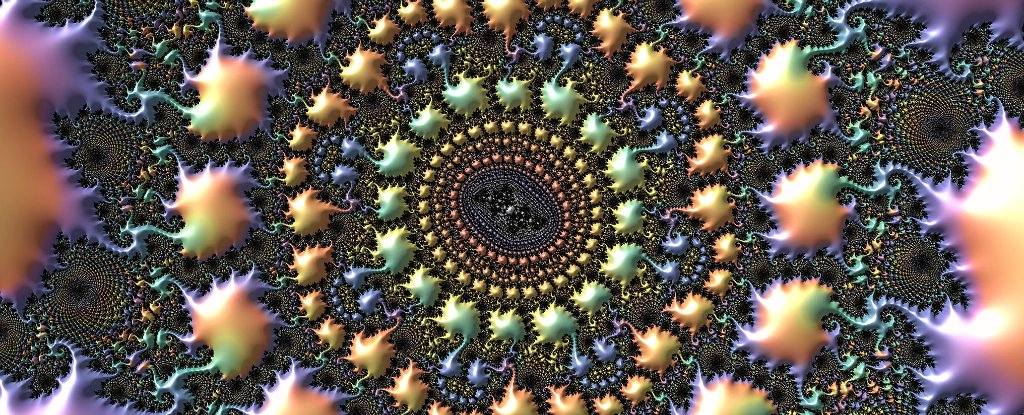 Posted by vlad on Saturday, January 28, 2017 @ 14:06:05 EST (1093 reads)
(Read More... | 2620 bytes more | 1 comment | Score: 0)
Compressed Orbits and the Secret Behind E = mc²
FDT writes: Input energy is required in order to produce an electron-positron pair from the vacuum.

This might suggest that these particles are being rescued from a low energy level, and that as such there is not very much actual energy being stored in the bound state.

This view changes when we examine how an electron and a positron could possibly be bonded together in a stable lattice in the first place.

This article introduces the very important distinction between a compressed orbit and an uncompressed orbit, and it is suggested that the background inertial and luminiferous medium is a store of centrifugal potential energy.
Posted by vlad on Saturday, January 28, 2017 @ 13:47:58 EST (883 reads)
(Read More... | 902 bytes more | comments? | Score: 5)
Physicists have found a metal that conducts electricity but not heat
Anonymous writes: by FIONA MACDONALD (sciencealert.com), 28 JAN 2017/ Defying one of the most fundamental laws of conductors.

Researchers have identified a metal that conducts electricity without conducting heat - an incredibly useful property that defies our current understanding of how conductors work.

The metal contradicts something called the Wiedemann-Franz Law, which basically states that good conductors of electricity will also be proportionally good conductors of heat, which is why things like motors and appliances get so hot when you use them regularly.
Posted by vlad on Saturday, January 28, 2017 @ 13:36:54 EST (910 reads)
(Read More... | 2214 bytes more | comments? | Score: 0)
VOLATILE VACUUMS (25 years ago)
Published in omni magazine (Feb 1991) by Owen Davies: Probing the boundaries of physics, a trio of mavericks is tapping the hotbed of force found in a vacuum

Imagine a world in which endless, non-polluting, and virtually free energy powers our cities, cars, and homes. Envision laptop computers more powerful than today's largest, most sophisticated mainframes, and tiny X-ray machines that cam enter the body and kill tumors without harming surrounding cells.

All this and more may be possible within the next ten years, according to physicist Hal Puthoff, currently with the Institute for Advanced studies at Austin, Texas. The source of these marvels? Something Puthoff calls zero point energy--the abundant power that he says can be found in the vacuum of space. Puthoff's articles on the subject have been published in the prestigious Physical Review. And he has attracted heavy-hitting business associates, including Ken Shoulders, the man credited with developing much of the technology for microcircuits, as well as super-rich Texas entrepreneur Bill Church. Rumor has it that their new company, Jupiter Technology, may soon try to manufacture zero point energy machines. There's more: Zero point energy could be the Rosetta stone of physics, explaining everything from gravity to atoms, the origin of the cosmos itself.

Posted by vlad on Saturday, December 10, 2016 @ 23:26:55 EST (2005 reads)
(Read More... | 17355 bytes more | 1 comment | Score: 4)
SPACE IS NOT EMPTY: WHAT THE WHOLE WORLD SHOULD KNOW ABOUT "THE QUANTUM VACUUM"
From WakingScience: ..."No point is more central than this, that space is not empty, it is the seat of the most violent physics" – John Wheeler

"Space is actually not empty and it's full of energy…The energy in space is not trivial there's a lot of it and we can actually calculate how much energy there is in that space and that reality might actually come out of it. Everything we see is actually emerging from that space." - Nassim Haramein ...

Watch TED presentation: The Connected Universe | Nassim Haramein | TEDxUCSD


Posted by vlad on Thursday, November 24, 2016 @ 19:44:17 EST (1972 reads)
(Read More... | 2332 bytes more | 3 comments | Score: 5)
Anonymous writes:
Physicists find more evidence that a new subatomic structure exists. The 'impossible' four-neutron particle (by Fiona MacDonald)


In February this year, Japanese researchers rocked the physics world when they claimed they'd finally confirmed the existence of a mysterious, and long-thought impossible 'four-neutron, no-proton' particle, known as a tetraneutron.

And now a study adds more evidence that they were right, showing that not only can the tetraneutron exist stably, but that it should look a whole lot like the particle that was observed by the Japanese team - taking us a step closer to confirming the existence of a new subatomic structure.

Posted by vlad on Thursday, November 10, 2016 @ 12:32:45 EST (1452 reads)
(Read More... | 2447 bytes more | comments? | Score: 0)
Maxwell's Hole - An exceptionally elegant "Theory of Everything"
Via Keelynet.com: In this article, we will make the mathematical case that there is a hole in Maxwell's equations which should not be there, given that we started with the same basic hypothesis as Maxwell did: A physical, fluid-like medium called "aether" exists.

Maxwell did not explicitly use this underlying hypothesis, but abstracted it away. This leads to a mathematically inconsistent model wherein, for example, units of measurements do not match in his definition for the electric potential field.


By correcting this obvious flaw in the model and extending it with a definition for the gravity field, we obtain a simple, elegant, complete and mathematically consistent "theory of everything" without "gauge freedom", the fundamental theoretical basis for Quantum Weirdness which we must therefore reject.
Princeton Plasma Physics Laboratory reactor fails
From Physics Today: Director forced to step down after Princeton Plasma Physics Laboratory reactor fails

The world's most powerful spherical tokamak will be off-line for a year while new magnets are built.

The director of the flagship US fusion research laboratory was forced to resign in the wake of a mishap that has caused an extended shutdown of one of the world's top fusion experiments. The failure two months ago of a magnet at the National Spherical Torus Experiment Upgrade (NSTX-U) is expected to take the machine out of commission for a year...

Posted by vlad on Monday, October 03, 2016 @ 14:09:22 EDT (2113 reads)
(Read More... | 3220 bytes more | 1 comment | Score: 4)
Supercapacitor Breakthrough for Better Energy Storage
Via KeelyNet.com: Research by a German team could aid the superconductor industry by improving capacitance by an order of magnitude compared to current approaches. The researchers identified the improvement when using a "hybrid mix" of potassium ferricyanide in aqueous media.

In a paper titled "High-Performance Hybrid Energy Storage with Potassium Ferricyanide Redox Electrolyte," the team from the Leibniz Institute for New Materials (INM) in Saarbrücken also described how they overcame current leakage with an ion-exchange membrane.

The team, led by Professor Volker Presser of INM's Energy Materials program division, found the hybrid medium had an energy capacity of 28.3 watt-hours per kilogram, or 11.4 watt-hours per liter.

Posted by vlad on Friday, September 30, 2016 @ 22:24:22 EDT (1672 reads)
(Read More... | 1860 bytes more | comments? | Score: 0)
From Michael Waters site Cureforglobalcrises.com: Crises/ We now face the greatest convergence of global crises in the history of our civilization. Each is synergistic and complex. The cascading consequences of these threats are beyond our current ability to address with current strategy, science, technology, resources or politics...

...Yet, from a new scientific perspective, both the cause and potential solution to the overwhelming complexity of these issues has become crystal clear. In fact, maybe it all comes down to correcting just two basic mistakes.

The Cause - The issues seem complex because several of our most basic assumptions in science are flawed. These misunderstandings have led to a predictable chain of events that have led us to this point. The greater the level of mainstream education, the more implausible that statement may seem, but that is also part of the problem. Science often involves defense of existing assumption rather than open minded exploration of the unknown. This is not a condemnation of science. It is simply the identification of a disease that has infected it.

Posted by vlad on Saturday, September 10, 2016 @ 17:07:33 EDT (1984 reads)
(Read More... | 2790 bytes more | comments? | Score: 5)
Electric Power from the Earth's Magnetic Field
Via Physics.Aps.Org : Focus: Electric Power from the Earth's Magnetic Field


A loophole in a result from classical electromagnetism could allow a simple device on the Earth's surface to generate a tiny electric current from the planet's magnetic field.

Tapping into Earth's rotation. Although the Earth's magnetic field is not aligned exactly with the planet's rotation axis, there is a component of the field that is symmetric about this axis. A proposed device interacting with this component would extract energy from the Earth's rotation to produce electric power.


Posted by vlad on Monday, August 08, 2016 @ 14:18:32 EDT (2545 reads)
(Read More... | 1315 bytes more | 1 comment | Score: 0)
Don't have an account yet? You can create one. As a registered user you have some advantages like theme manager, comments configuration and post comments with your name.
Saturday, July 09, 2016
·
Atomic bits despite zero-point energy?
Tuesday, June 28, 2016
·
The Little Engine That Could
·
Bizarre fourth state of water discovered
Tuesday, June 14, 2016
·
Exotic properties of unidimensional atoms' chain
Saturday, May 28, 2016
·
Pilot-wave theory strikes back
Saturday, May 14, 2016
·
Energy in Space is Hiding in Plain View Disguised as Magnetic Vector Potential
Monday, April 11, 2016
·
Physicists discover flaws in superconductor theory
Friday, March 11, 2016
·
Puzzling Electrons behavior in new metamaterials
Friday, February 19, 2016
·
Gravitational waves detected for 1st time
Friday, January 29, 2016
·
Why a new physics theory could rewrite the textbooks
Wednesday, January 27, 2016
·
2016 celebration: 100 years of Ether's return by Einstein
Tuesday, January 26, 2016
·
Electric forces may bind nucleus
Monday, January 18, 2016
·
The innermost electrons of element 173...
Monday, January 11, 2016
·
Physical mechanism behind the quantum entanglement
·
How Current Loops and Solenoids Curve Space-time
Friday, January 01, 2016
·
The 1856 Weber-Kohlrausch Experiment and the Speed of Light
Tuesday, December 01, 2015
·
Vacuum Energy and Five Great Problems in Theoretical Physics
Sunday, November 22, 2015
·
Revealing the hidden connection between pi and Bohr's hydrogen model
Sunday, November 01, 2015
·
Moving mirrors make light from nothing
·
Research team claims to have directly sampled electric-field vacuum fluctuations
Older Articles

Never doubt that a small group of committed people can change the world; indeed, it is the only thing that ever has.

-- Margaret Mead