There are currently, 52 guest(s) and 0 member(s) that are online.

You are Anonymous user. You can register for free by clicking here
Welcome to ZPEnergy - The Energy of The Future


This is a NEWS PORTAL dedicated to experimental research on REVOLUTIONARY ENERGY TECHNOLOGIES. We propose to you to use this site as THE concentrator of choice for valuable news on the fascinating but still controversial subject of over-unity (O/U) fuel-less energetics (devices tapping the Zero Point Energy (ZPE)/ Vacuum/ Cosmic/ Ambient energy fields) and related. We want to let the general public know that this is an active field and good progress is made towards validating this technology and bringing the first commercial operational device to the market.



"Mighty, sublime, wonderful, as have been the achievements of past science, as yet we are but on the verge of the continents of discovery. Where is the wizard who can tell what lies in the womb of time? Just as our conceptions of many things have been revolutionized in the past, those which we hold to-day of the cosmic processes may have to be remodeled in the future. The men of fifty years hence may laugh at the circumscribed knowledge of the present and shake their wise heads in contemplation of what they will term our crudities, and which we now call progress. Science is ever on the march and what is new to-day will be old to-morrow."
-- Paul Severing, 1910 (from Marvels of Modern Science)
@------->>> SPECIAL ANNOUNCEMENTS <<<-------@
---> Dear ZPEnergy readers: In April this year (2021) ZPEnergy celebrates it's 20th year online. Unfortunately, the software running our website is old and it's increasingly difficult to maintain; we must upgrade ZPEnergy to more modern software but we need your support to do it properly. If any funds left, we are also looking into finalizing our Xtreme Science Foundation project (XSF) website. If you would like to help us in this endeavor, please send your Bitcoin donations to: 17Tm5WvZDvhdujABsK84tsPz8dLHg8NuLT , or use the PayPal option (SUPPORT ZPEnergy link).

We much appreciate your support and thank you for your generosity,
Vlad/moderator & Calin/webmaster <---

When (and if) the proposed XtremeScienceFoundation.org site will be up and running, some content from this site will be transferred to the new location and ZPEnergy.com will be available for sale to the public (use Feedback to contact us if you're interested).


For now, please read about the
XSF/XS-NRG Prize
in our
Special Sections
, in the
Stories Archive
and
Surveys
(comments).
The Big Misconception About Electricity
These interesting and important videos for everybody who wants to better understand electricity, were posted one year ago by Derek Muller on his Veritasium YouTube channel.
The misconception is that electrons carry potential energy around a complete conducting loop, transferring their energy to the load. His original video is here:

Posted by vlad on Sunday, November 20, 2022 @ 18:58:39 GMT (707 reads)
(Read More... | 1303 bytes more | comments? | Score: 5)
The Speed of Light in Electric Current and in the Fabric of Space
FDT writes: While it's known that the speed of electric current signals in a conducting wire is very close to the speed of light, it is not generally known why these two phenomena, which appear to be quite distinct physically, should share a common speed. It seems though that the answer was already known in the 1930s, yet forgotten about after the war. The 1937 Encyclopaedia Britannica article, "Ether (in physics)", states, in relation to the speed of light,

"The most probable surmise or guess at present is that the ether is a perfectly incompressible continuous fluid, in a state of fine-grained vortex motion, circulating with that same enormous speed. For it has been partly, though as yet incompletely, shown that such a vortex fluid would transmit waves of the same general nature as light waves— i.e., periodic disturbances across the line of propagation—and would transmit them at a rate of the same order of magnitude as the vortex or circulation speed"
Posted by vlad on Friday, October 28, 2022 @ 15:42:57 GMT (1765 reads)
(Read More... | 1933 bytes more | comments? | Score: 0)
Quantum prediction comes true
Via
BigThink.com
:
70-year-old quantum prediction comes true, as something is created from nothing
In our common experience, you can't get something for nothing. In the quantum realm, something really can emerge from nothing.

Whoever said, "You can't get something from nothing" must never have learned quantum physics. As long as you have empty space — the ultimate in physical nothingness — simply manipulating it in the right way will inevitably cause something to emerge...

Posted by vlad on Saturday, September 24, 2022 @ 12:28:07 GMT (4142 reads)
(Read More... | 1671 bytes more | comments? | Score: 5)
US Government investing in "Cold Fusion" research
Anonymous writes:
U.S. Department of Energy Announces Up to $10 Million to Study Low-Energy Nuclear Reactions
ARPA-E Will Apply Scientific and Rigorous Approach to New Exploratory Topic Focused on Specific Type of Nuclear Energy
Press Release (Sep 13, 2022)
Press and General Inquiries:
202-287-5440
ARPA-E-Comms@hq.doe.gov

Posted by vlad on Saturday, September 24, 2022 @ 10:33:48 GMT (260 reads)
(Read More... | 2491 bytes more | comments? | Score: 5)
The Hyde Generator (Axil Axil)
Via
e-catworld.com
:
The following post has been submitted by Axil Axil.
I would like to interest some mechanically inclined LENR inventor into replicating the Hyde generator. This device is unlike any LENR device that I have ever encountered. It is based on rotation producing EVOs. I have some ideas about configuring a small battery powered device with increased COP and using new technology in making this system self-sustaining.

Strange radiation tracks likely produced by fast rotation of material. This indicates that rotation is likely another method of producing EVOs. This observation is supportive of the reaction mechanism that underpins the "Electric Field Chopper"

Posted by vlad on Monday, September 12, 2022 @ 16:52:54 GMT (274 reads)
(Read More... | 4978 bytes more | comments? | Score: 3)
Updates from Brilliant Light and Power
Via e-catworld.com: posted by Cashmemorz: Two updates, August 18, 2022, from Brilliant Light and Power:
Posted by vlad on Saturday, August 27, 2022 @ 16:00:51 GMT (5277 reads)
(Read More... | 1755 bytes more | comments? | Score: 0)
Upcoming Brillouin Energy Corp Demo
From Brillouin Energy: For Immediate Release:



Brillouin Energy Corp Demonstrates CleanTech Licensable Solid State Fusion Boiler System at the 24 th Annual International Conference on Cold Fusion (www.iccf24.org) July 25 th – 28 th at the Computer History Museum in Mountain View, California





Breakthrough boiler system uses hydrogen to produce low-cost heat with no combustion or pollution, paving the way to a clean energy future




BERKELEY, CA – July 21, 2022 – Brillouin Energy Corp, whose mission is to create the "New Era of Energy" to address energy security and climate change, will demonstrate publicly for the first time at ICCF24 a revolutionary new high-tech boiler system that can help the world transition from fossil fuel energy to a non-carbon, completely pollution-free and sustainable energy with vast environmental benefits for both the planet and humanity.

Posted by vlad on Thursday, July 21, 2022 @ 21:04:04 GMT (6602 reads)
(Read More... | 2812 bytes more | comments? | Score: 0)
Tom Bearden's Energy Website Down?
Anonymous writes:
As most of you know, the late Thomas Bearden was a great pioneer in free energy/vacuum/ether/overunity energy technology. Many people accessed his website,
https://cheniere.org/
on a regular basis to provide and share information about this topic. Well, it has apparently shut down. Does anyone know why this is or have any information about this shut-down of his site? Is it a mistake or is it intentional or is it under construction?
---

[vlad] I noticed that
http://energyfromthevacuum.com
website is down as well. I tried to get an explanation from Anthony Craddock (Energetic Productions, Inc) who, as far as I know, was managing both sites, but I did not get a reply from him so far. If anyone has more information on this topic, please share it with us here. Thank you.
Geometric Unity - A Theory of Everything (Eric Weinstein)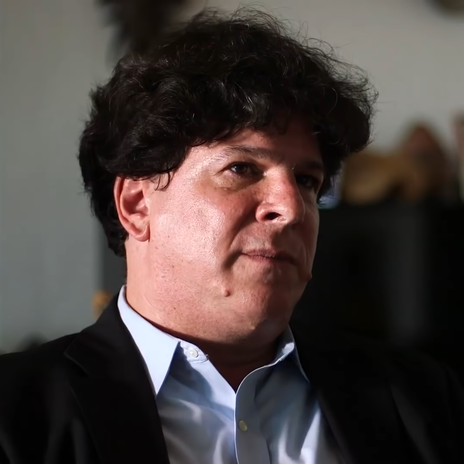 Eric Ross Weinstein is the managing director of Thiel Capital, Peter Thiel's investment firm, since 2015. He and his brother Bret Weinstein coined the term Intellectual Dark Web to refer to an informal group of pundits.

From Lex Fridman interview with Eric on You Tube: Eric Weinstein is a mathematician with a bold and piercing intelligence, unafraid to explore the biggest questions in the universe and shine a light on the darkest corners of our society. He is the host of The Portal podcast, a part of which, he recently released his 2013 Oxford lecture on his theory of Geometric Unity that is at the center of his lifelong efforts in arriving at a theory of everything that unifies the fundamental laws of physics.
On Self Sustaining Electromagnetic Structures
Very interesting postings (and comments) from the
e-catworld.com
LENR site. In the latest videos, Bob Greenyer (of the Martin Fleischmann Memorial Project) talks about his MagnetoToroElectric Clusters (MTEC) in light of a recently discovered classified research paper (from the former Soviet-era).
In the post "O-Day - Game 0-ver"/ Are you "READY" for a "NEW GAME"? (on his
Remote View Substack page
) Bob has posted this:
"They got 3 years to reveal 'O', a further 2 to come clean. As predicted, they went for scorched Earth. No more nonsense resource scarcity wars and military subjugation for profit, it's GAME 'O' VER… Are you 'READY' to 'LEVEL UP' humanity? Time for a 'NEW GAME'."
Puzzling Quantum Scenario Appears Not to Conserve Energy
Via
QuantaMagazine.org
:
Puzzling Quantum Scenario Appears Not to Conserve Energy
by
Kristina Armitage
/Quanta Magazine
The quantum paradox is akin to red light turning green.
The quantum physicists Sandu Popescu, Yakir Aharonov and Daniel Rohrlich have been troubled by the same scenario for three decades.
It started when they wrote about a surprising wave phenomenon called superoscillation in 1990. "We were never able to really tell what exactly was bothering us," said Popescu, a professor at the University of Bristol. "Since then, every year we come back and we see it from a different angle."
Posted by vlad on Wednesday, June 01, 2022 @ 13:59:01 GMT (5161 reads)
(Read More... | 2720 bytes more | comments? | Score: 5)
A world-first one-way superconductor
Via InterestingEngineering.com: A world-first one-way superconductor could make computers 400 times faster
by Chris Young





There is a "very real chance" this will "revolutionize centralized and supercomputing".




In a world-first, a team of researchers from TU Delft demonstrated a one-way superconductor with zero resistance that blocks any current coming in the opposite direction.

The discovery could enable massive energy savings while making computers up to 400 times faster, according to a report in SciTech Daily.
A new heat engine with no moving parts is as efficient as a steam turbine
From MIT News: A new heat engine with no moving parts is as efficient as a steam turbine/ by Jennifer Chu | MIT News Office


The design could someday enable a fully decarbonized power grid, researchers say.
A thermophotovoltaic (TPV) cell (size 1 cm x 1 cm) mounted on a heat sink designed to measure the TPV cell efficiency. To measure the efficiency, the cell is exposed to an emitter and simultaneous measurements of electric power and heat flow through the device are taken. Image: Felice Frankel

Engineers at MIT and the National Renewable Energy Laboratory (NREL) have designed a heat engine with no moving parts. Their new demonstrations show that it converts heat to electricity with over 40 percent efficiency — a performance better than that of traditional steam turbines.

Posted by vlad on Wednesday, April 20, 2022 @ 17:24:38 GMT (2639 reads)
(Read More... | 1904 bytes more | comments? | Score: 0)
HB11's hydrogen-boron laser fusion
Via
NewAtlas.com
:
HB11's hydrogen-boron laser fusion test yields groundbreaking results -
By
Loz Blain
HB11 is approaching nuclear fusion from an entirely new angle, using high power, high precision lasers instead of hundred-million-degree temperatures to start the reaction. Its first demo has produced 10 times more fusion reactions than expected, and the company says it's now "the only commercial entity to achieve fusion so far," making it "the global frontrunner in the race to commercialize the holy grail of clean energy."
From
RegenerateProject.com
:
The New Biophysics: A Deep Dive into the Quantum Rabbit Hole of Esoteric Physiology
by By Sayer Ji / Founder of Greenmedinfo.com
What if everything you were told about how the cells of your body get their energy was wrong? What if the body could tap the relatively limitless resources of the Sun directly? Even more astounding, what if the body could tap the infinite energy density of the quantum vacuum and even turn that energy into matter, as well as transform elements into one another? Welcome to the electrifying implications of the New Biophysics.

Posted by vlad on Wednesday, March 16, 2022 @ 16:48:03 GMT (492 reads)
(Read More... | 3745 bytes more | comments? | Score: 5)
HELP WANTED!
ZPEnergy.com
is looking for
Correspondents
to
Monitor
and
Report
on specific
New Energy
related
Science & Inventor Sites
and
Discussion Groups
. Especially, if you are a member following one or more of the
Discussion Groups
listed in our
Other Info-Sources
panel and want to be our
correspondent
for that particular list, we would like to hear from you. If you appreciate what we''re trying to do here and
want
to
join our team
, please use the
Feedback
or
Private Messages
[to Vlad] to contact us.
We
THANK YOU
for your support of our efforts to inform the public about
ideas, events and breakthroughs
in the energy field that we hope would soon
change the world
into a place we all dream to live in.
Important message
Don't have an account yet? You can create one. As a registered user you have some advantages like theme manager, comments configuration and post comments with your name.
Wednesday, March 16, 2022
·
Honoring Tom Bearden
Sunday, March 06, 2022
·
Extracting Zero Point Energy: Does it Violate the Second Law?
Friday, February 18, 2022
·
The Lorentz Aether Theory
Thursday, January 27, 2022
·
Appeal to Spread the Word about the Ecat SKLep
·
Survey on Cold Fusion
Saturday, January 01, 2022
·
New Year 2022
Friday, December 31, 2021
·
What is the Best Evidence for Over-Unity?
Thursday, December 30, 2021
·
The most creative battery breakthroughs of 2021
·
Is thorium the future of nuclear power?
Friday, December 17, 2021
·
Neutrino voltaic power generator
Tuesday, December 07, 2021
·
Close to Star Trek
Friday, December 03, 2021
·
The Double Helix Theory of the Magnetic Field
Monday, November 15, 2021
·
The Deeper Process Involved during Electron-Positron Pair Annihilation
Sunday, November 14, 2021
·
Where is quantum vacuum energy coming from?
Saturday, November 13, 2021
·
Extracting energy from the quantum vacuum
·
2022, The Next Revolution in Physics
Thursday, November 04, 2021
·
'False vacuum' and 'True vacuum' states
·
NASA Designs Near Light Speed Engine That Breaks Laws Of Physics
Friday, October 29, 2021
·
On why cold fusion is denied by nuclear theorists
Wednesday, October 06, 2021
·
Unlocking Zero-Point Energy (Garret Moddel-YouTube)
Older Articles

If we are to survive, we must have ideas, vision, and courage.

-- Arthur M. Schlesinger Jr.