There are currently, 169 guest(s) and 0 member(s) that are online.

You are Anonymous user. You can register for free by clicking here
APEC 2021: The World's First Online Antigravity Conference!
Anonymous writes:
Dear ZPEnergy Members:




Please join us for APEC, the Alternative Propulsion Engineering Conference! You can learn more online at

http://www.americanantigravity.com/events

- and while you're there, please register for our email announcement list!




So far, we've completed five major events, typically between 4 to 6 hours each in length! We've got them all posted on the

American Antigravity

and

AlienScientist

YouTube channels, reaching a combined audience of over 110,000 subscribers.
Posted by vlad on Tuesday, January 19, 2021 @ 22:58:22 MST (741 reads)
(Read More... | 2754 bytes more | 1 comment | Score: 4)
Request for support for advanced scientific thinking initiatives
Andrew Michrowski writes: Scientific organization requests assistance for more initiatives

From the Planetary Association for Clean Energy Inc./ La Société planétaire pour l'assainissement de l'énergie, inc – PACE


The Planetary Association for Clean Energy (PACE) is a non-profit, charitable corporation whose objects are to facilitate the discovery, research, development, demonstration and evaluation of clean energy systems. PACE is an NGO Special Consultative status with the Economic and Social council of the United Nations (ECOSOC). Our work is possible through contributions by our generous supporters.
The Idea of Entropy Has Led Us Astray
Via nautil.us: Let's stop hustling as if the world is running toward disorder.


By Aaron Hirsh July 1, 2020





...By returning to the Victorian origins of the laws of thermodynamics, we can see how—and, perhaps, why—those laws have been broadly misconstrued and misapplied. In the 19th century, the first textbooks on the science of thermodynamics emerged from the work of Rudolf Clausius, in Berlin, as well as William Thomson (often called Lord Kelvin) and William Rankine, both in Glasgow. Studying how machines, such as steam engines, could exchange heat for mechanical work and vice-versa, these physicists learned of strict limits on efficiency.

A healthy economy should be designed to thrive, not grow
TED Talk by Oxford economist
Kate Raworth
.
What would a sustainable, universally beneficial economy look like? "Like a doughnut," says Oxford economist Kate Raworth. In a stellar, eye-opening talk, she explains how we can move countries out of the hole -- where people are falling short on life's essentials -- and create regenerative, distributive economies that work within the planet's ecological limits.

Posted by vlad on Sunday, January 26, 2020 @ 18:29:20 MST (1048 reads)
(Read More... | 2247 bytes more | comments? | Score: 5)
Hidden Energy: gives reason to hope for a better future
by
Jeane Manning
and
Susan Manewich
.
Hidden Energy is a book that gives reason to hope for a better future.

Hidden Energy discloses possibilities for humankind, such as technologies that tap into a universal background sea of energy...

The book gives evidence pointing to a better future, while also naming the forces opposing a paradigm shift. So the case for hope has a caveat — "an abundance-based future and higher civilization requires a critical mass of people to wake up and embrace a life-force and love-based worldview."

Posted by vlad on Wednesday, October 16, 2019 @ 17:31:15 MST (1282 reads)
(Read More... | 1592 bytes more | comments? | Score: 5)
The Tom Bearden Website: Fire Sale
Anthony Craddock
writes: As we write this, the electrical power in California, the most populous State in the United States, has been shut off for a large number of consumers. Why? Because the state of the antiquated above ground power distribution system is so parlous that the anticipated high winds might cause more devastating wild fires and loss of life. The California economy ranks 5th in the world, above that of the entire U.K., and all of the world's economies are energy dependent.
We publish two books, one by Tom Bearden, and the other by John Bedini, whose contents show the way to the tapping of the boundless power supplied by the sea of energy around us in which the earth floats. Inventors, including Bedini, have been showing us how to do this for the better part of a century.

Posted by vlad on Wednesday, October 16, 2019 @ 17:12:37 MST (1179 reads)
(Read More... | 1571 bytes more | comments? | Score: 0)
GlobalBEM 2019/Open-System Universe, Laviolette
Early Bird Tickets ending soon!




Hi ,




Yes it is going fast! The Early Bird Ticket sales is coming to a close on October 11th so don't wait if you want to take of advantage of our discount prices.

For Event Tickets: Early Bird Tickets




Posted by vlad on Friday, October 04, 2019 @ 10:14:45 MST (1993 reads)
(Read More... | 5487 bytes more | 1 comment | Score: 5)
First Class Space Agency Is A Registered Approved Entity With The European Space Agency And NASA
First Class Space Agency's main focus is on research and development of alternative propulsion systems and zero point energy devices.




WESTON, FLORIDA, USA, July 1, 2019 /EINPresswire.com/ -- First Class Space Agency Inc. has successfully registered with Dun & Bradstreet, SAMS(System For Award Management), NATO, NASA and the European Space Agency for the purpose of obtaining research and development contracts. The non profit space agency was founded by Billy Carson in 2014 and after a very long arduous process, he has finally accomplished this amazing feat.

Posted by vlad on Wednesday, July 03, 2019 @ 13:22:57 MST (2035 reads)
(Read More... | 1652 bytes more | comments? | Score: 0)
Developing Blockchain for the Energy Sector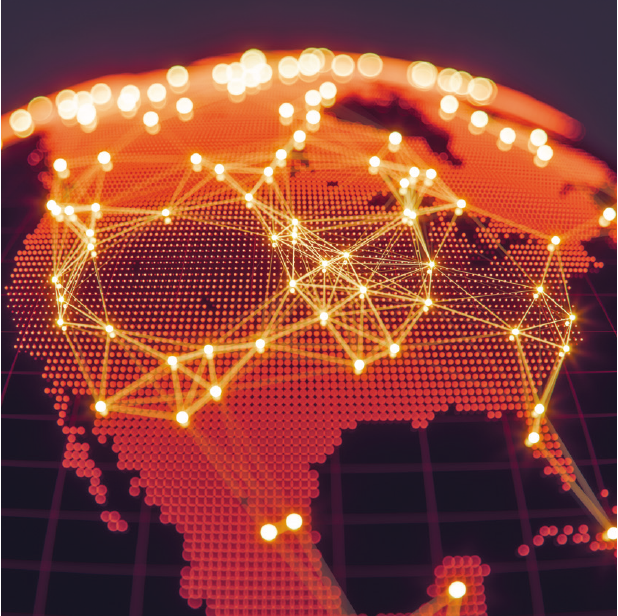 From ASME.org : Developing Blockchain for the Energy Sector: In this video series, learn how blockchain may transform the electric grid and enable the development of a new, smart grid. Its potential to swiftly process thousands of transactions per second, buying and selling even minute amounts of energy or certify delivery as truly renewable energy, is only beginning to be tapped.





In this second video, learn how blockchain may transform the electric grid and enable the change to a new, smart grid. New phases of development are happening this year while regulators educate themselves on how to accommodate the new technology.

Posted by vlad on Wednesday, June 12, 2019 @ 14:48:25 MST (1837 reads)
(Read More... | 1720 bytes more | 1 comment | Score: 0)
Cold Fusion Goes Mainstream: National Geographic, Financial Times Give Positive
Posted on
E-CatWorld.com
:
Cold Fusion Goes Mainstream: National Geographic, Financial Times Give Positive Coverage.
It has been interesting to follow the reactions to the recent article published in Nature about the Google-funded research projects in cold fusion. It seems to me that the field has now been given a new lease on life, as researchers who are outside the 'LENR underground' are now saying that although they have not so far been able to replicate the Fleischmann and Pons experiments, they feel there is something worth pursuing in the field.
In additional to the Nature articles, well-known media outlets are also now giving space and time to the subject, something that has been unheard of for decades.
Canadians and the low carbon economy action
Many Canadians are shocked these days by the decision of the federal government to spend public money in a deal with Houston-based Kinder Morgan Inc. to purchase the existing Trans Mountain pipeline (that carries diluted bitumen between Alberta's oil patch and British Columbia Pacific coast near Vancouver), as well as the expansion project to twin the pipeline. The numbers are staggering:
$4.5 billion
for the existing pipeline and, if Ottawa does not find a buyer, it could end up spending an additional
$6.3 billion
(a
conservative estimate experts say)
to get the expansion project built.
In the strange logic of the finance minister Bill Morneau, this purchase creates value for Canadians and, it is in the "best national interest" (!?). To highlight the "best national interest" argument, recently, the Federal Court of Appeal (where the project was challenged by the government of British Columbia and a few BC First Nations), dropped a bombshell decision to quash the cabinet approval of the Trans Mountain expansion project, which was immediately followed by the Alberta Premier Rachel Notley pulling her province out of the National Climate-Change Plan (quote "...let's be clear, without Alberta that plan isn't worth the paper it's written on").
Posted by vlad on Monday, September 03, 2018 @ 11:37:50 MST (2134 reads)
(Read More... | 11750 bytes more | 1 comment | Score: 5)
IRI - Future Energy eNews (Aug 2018)
As you may remember, IRI is an advocate for the
solar lights
made by MpowerD.com called "Luci". They are a wonderful, sturdy, long-lasting investment in portable renewable energy with hours of light from a short time in the sun. Now the company is conducting
Operation Gratitude
to help troops overseas. If you buy one "Luci Americana" model of solar light, they will send one to the troops too. You can also simply donate $15 for a care package from the Operation Gratitude webpage.
Another great cause that keeps evolving is the XPRIZE. Specifically, IRI is following the
"Off-Grid Energy Access​ Design Challenge
" with a goal of providing a breakthrough in energy for the developing world. Check out the short video on their site which includes three other design challenges of global proportion. Also noteworthy for future energy researchers is the extensive "
Energy of the Future" Wiki page
which reviews "affordability, efficiency, and generation" in separate sections and "barriers to progress" for a realistic summary of the new energy design challenge.
Posted by vlad on Sunday, August 26, 2018 @ 21:30:09 MST (2763 reads)
(Read More... | 6125 bytes more | 1 comment | Score: 0)
TTS Academy Announces The ADAM Research Project
To The Stars Academy of Arts & Science Announces The ADAM Research Project, an Academic Research Program Focused on Exotic Materials for Technology Innovation
From time to time, various sources have collected material samples reported to have come from advanced aerospace vehicles of unknown origin (popularly known as UAP – Unidentified Aerial Phenomena - or UFOs.) Those sources include private citizens, foreign aerospace investigatory committees, aerospace operators and government organizations. As these materials have come to light, they can be made available for inspection.
Given the potential significance of such findings, To The Stars Academy has made it a Tier-1 priority to use its resources to subject these materials to detailed and rigorous scientific evaluation whenever feasible.
Posted by vlad on Thursday, July 26, 2018 @ 21:43:02 MST (2030 reads)
(Read More... | 2438 bytes more | 1 comment | Score: 0)
Rest in peace to Art Bell, the man who made the paranormal normal
From TheOutline.com: Rest in peace to Art Bell, the man who made the paranormal normal by Drew Millard

It does not seem like hyperbole to say that Art Bell was an American institution. As the host of the late-night radio show Coast to Coast A.M., he brought together millions of loners, insomniacs, and weirdos for a nightly deep dive into the fringe. He conducted interviews with self-professed experts in aliens and the Illuminati, time travelers and madmen. Every Halloween, he'd rename his show Ghost to Ghost A.M. and have listeners call in to tell "real" ghost stories. Broadcasting mostly from his compound in the High Desert of Nevada, Bell approached in the battiest conspiracy theories with an open mind and steady demeanor, good-naturedly probing his guests with his signature mix of bemusement and credulity.

Posted by vlad on Saturday, April 14, 2018 @ 16:25:49 MST (1928 reads)
(Read More... | 1956 bytes more | comments? | Score: 5)
Learning About New Energy
The Global Breakthrough Energy Movement (GlobalBEM) is a non-profit volunteer-powered organization dedicated to educating & activating the public about breakthrough energy technologies which are clean, sustainable and world changing.

A number of presentations from the previous years conferences are on YouTube (for free). Many more are available on the BEM site (http://globalbem.com).

Here are some interesting presentations that you should watch: Professor Garret Moddel's presentation titled: "Learning About New Energy And An Old Demon" from the GlobalBEM 2013 Conference

Don't have an account yet? You can create one. As a registered user you have some advantages like theme manager, comments configuration and post comments with your name.
Friday, March 16, 2018
·
'Mind over matter': Stephen Hawking – obituary by Roger Penrose
Thursday, December 21, 2017
·
On Nikola Tesla, Zero Point Energy, Cold Fusion, & Tin Foil Hats
Tuesday, August 29, 2017
·
2017 ENERGY SCIENCE & TECHNOLOGY CONFERENCE PRESENTATIONS
Friday, August 04, 2017
·
2017 Energy Conference Videos
Tuesday, May 30, 2017
·
Scientific organization requests assistance for initiatives
Tuesday, December 20, 2016
·
5 Scientific Myths You Probably Believe About The Universe
Friday, December 02, 2016
·
C&En News Fails to Address Errors in Reporter's "Cold Fusion" article
Sunday, September 25, 2016
·
The Energy 2.0 Society/ LENR 101
Sunday, January 31, 2016
·
IRI - Future Energy eNews (Jan 2016)
Sunday, December 20, 2015
·
IRI - Future Energy eNews (Dec 2015)
Thursday, November 26, 2015
·
IRI - Future Energy eNews (Nov 2015)
Saturday, November 21, 2015
·
BlackLight Power, Inc. has changed its name to Brilliant Light Power, Inc.
Friday, October 09, 2015
·
Airflow driven electrical generator for unlimited range EVs
Wednesday, September 30, 2015
·
Future Energy eNews - Sep 2015
Thursday, September 10, 2015
·
Energy Department Releases Second Quadrennial Technology Review
Sunday, August 30, 2015
·
What Explains The Rise of Humans?
·
IRI, Future Energy eNews - Aug 2015
Monday, March 09, 2015
·
Sites worth checking
Sunday, February 22, 2015
·
Alternative News Project
Saturday, December 13, 2014
·
IRI Future Energy eNews - Dec 2014
Older Articles

Fear not the path of truth, fear the lack of people walking on it.

-- Robert F. Kennedy